All My Children Star Ray MacDonnell's Cause Of Death Explained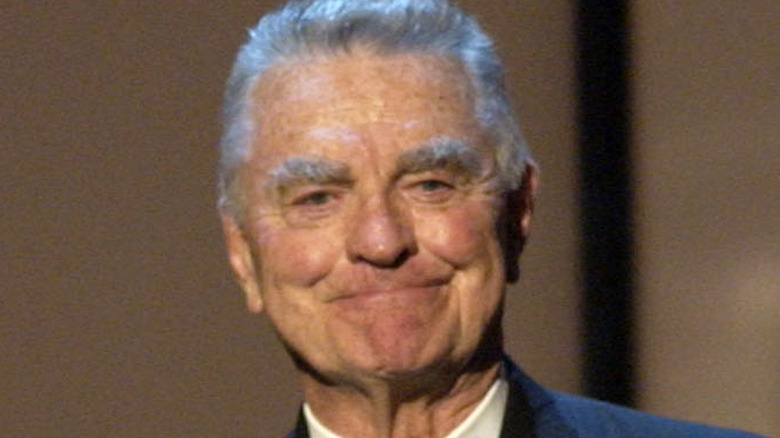 Marc Bryan-brown/Getty Images
Ray MacDonnell, born Raymond Arthur MacDonnell on March 05, 1928, was part of the original cast of "All My Children." Although the series premiered in 1970, Ray's acting career began long before he took on the role of Joe Martin in the popular TV soap. In 1953, he starred on live TV shows "Robert Montgomery Presents" and "The Jack Benny Program," according to TMZ. Then in 1961, MacDonnell landed his first soap role as Phillip Capice on the show "The Edge of Night." From 1966 to 1970, Ray even starred on Broadway with Ann Miller and Angela Lansbury in the musical "Mame," which won a Tony (via New York Post). MacDonnell was also known for playing the titular character in the 1967 TV movie "Dick Tracy." In 2004, the seasoned actor was presented with a Daytime Emmy for Lifetime Achievement.
On June 10, 2021, MacDonnell died in hospice care at his home in Chappaqua, New York. He was 93 years old. According to the New York Post, he is survived by his wife Patricia and his three children, Kyle, Sarah, and Daniel. Sarah confirmed to Michael Fairman TV that her father died of natural causes. What exactly does that mean? Let's take a look.
What does "natural causes" mean?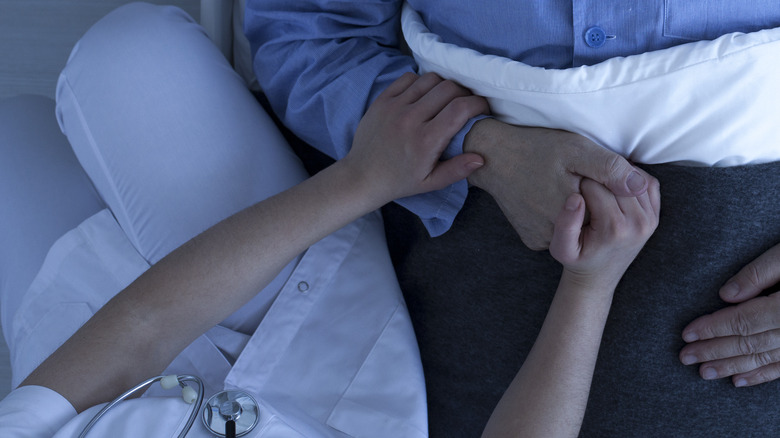 Shutterstock
Merriam-Webster defines "natural death" as "death occurring in the course of nature and from natural causes (as age or disease) as opposed to accident or violence." According to the CDC, the most common causes of natural death are cancer, heart disease, diabetes, chronic lower respiratory disease, stroke, Alzheimer's disease, influenza, and pneumonia.
According to CNN, death certificates that list "natural causes" as the cause of death typically also provide additional "details about specifically how the body failed." Medical examiners examine all the evidence to determine how a person died — whether natural, accidental, homicide, suicide, or undetermined. These experts must evaluate what led to death — the underlying condition — and the immediate cause of death. They aren't always the same thing. For example, CNN explained that "the immediate cause of death could be a tear in the heart wall that happened minutes before death, and the underlying causes could be a heart attack or heart disease that took place in the days, months, and years before death." That would be considered a natural death. As of this writing, however, the specific details of Ray MacDonnell's death are not publicly known.