You Shouldn't Swim In The Ocean If You Have This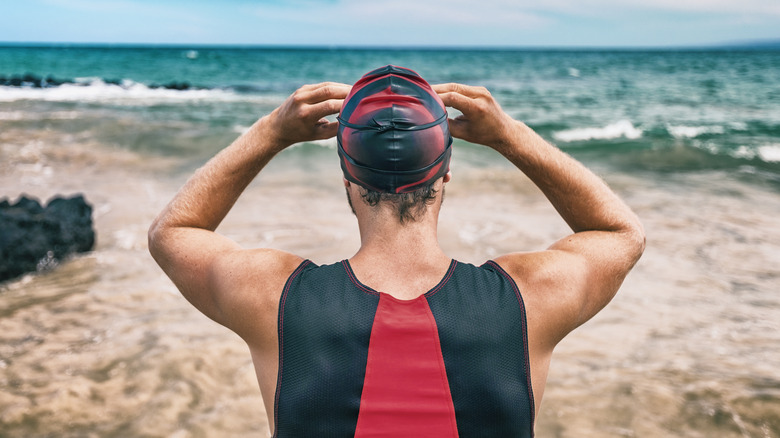 Shutterstock
According to the travel advice publication, The Points Guy, 38% of Americans are planning beach getaways this summer. If you're one of those people, before you dive in, there are health warnings you should know about that may make you think twice before taking that dip.
The Conversation reports on the long-alleged antiseptic properties of swimming in the ocean, citing evidence suggesting that mineral-rich salt water may contain a wide range of wound-healing powers. On the other hand, Best Life reports that going into the ocean when you have an open wound could actually be very dangerous.
Best Life highlights the Virginia Department of Health's warning that swimming with an open wound in the ocean can lead to a serious infection caused by Vibrio bacteria, a harmful microorganism that thrives in "brackish and warm sea water." According to the CDC, approximately 80,000 Americans every year become ill with vibriosis, the infection caused by the bacteria, and an average of 100 people die of it annually.
Other possible health risks of swimming in the ocean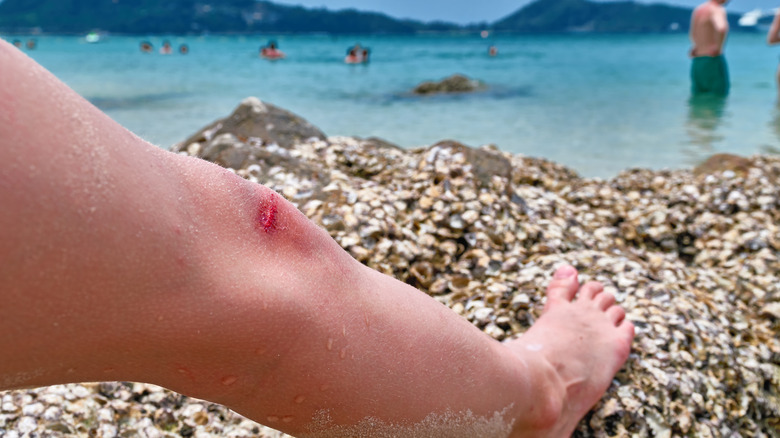 Shutterstock
According to Healthline, depending on where you choose to do your swimming, the ocean water could potentially contain a variety of other harmful contaminants as a result of animal waste, sewage spills, stormwater runoff, fecal matter, and other germs. So, first and foremost, you should be mindful of any water quality alerts before stepping from the sand into the sea. Beyond potentially infecting any open wounds you may have, these contaminants could also infect your gastrointestinal system, skin, ears, eyes, and respiratory system.
While this all sounds scary, if you take reasonable precautions, you should have no fear. "This research isn't meant to scare anyone. We already know that people can get infections from their environment, and the ocean is no different," Stephen Morse, a professor of epidemiology at Columbia University in New York tells Healthline.
So, go ahead and throw on your suit — along with a good bit of sunscreen — and enjoy your ocean swim. But before you go in, make sure the water quality is safe for swimming, especially if you are immunocompromised. If you believe you may have gotten infected or injured while swimming, Morse advises that you see a doctor.