This Is What Ciara Does At The Gym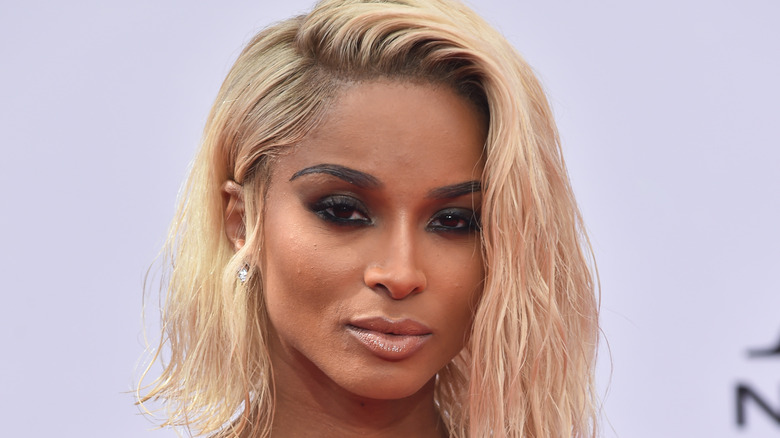 Aaron J. Thornton/Getty Images
Iconic pop singer/songwriter/model Ciara has recently given birth to her third baby. The artist may have a personal trainer, and all the other stuff that comes with fame. But no matter who you are, getting your body back to fighting shape post-birth is a load of work. Ciara knows this and has publicly stated her fitness goals. "48lbs to go! Starting the game plan tomorrow!! P.s. don't know how easy it's going be considering 3 baby's now! Going to work really hard at this! Let's go Mamma's," she writes on her social media via Women's Health.
It's clear this new mamma is motivated. But technically, motivation doesn't burn calories. So we need to find out exactly what the songwriter does at the gym to shed those pregnancy pounds.
And it looks like she is hitting the gym and hitting it often. But according to Shape, she started with a less intense regime and has eased into her workouts following her third pregnancy. The "Goodies" singer's personal trainer, Decker Davis, likes the star to do seated medicine ball squats and resistance band rows to help strengthen her abdomen.
The new mom likes to train with her partner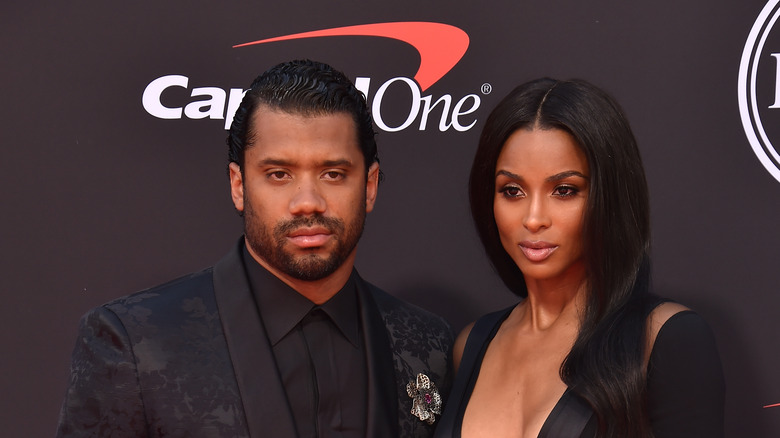 Shutterstock
The model often isn't solo in the gym, which likely gives her even more motivation to show up to her workouts. Her husband, NFL quarterback Russell Wilson, share the same trainer. The duo likes to mix it up with couple's cross training, Tabata, strength training, and cardio. When she's sans partner, it doesn't appear to an issue. The singer likes to blast fat on both the treadmill and the rowing machine, says Women's Health.
We're sure Ciara will be able to snap back. After her second pregnancy, she told Byrdie, "For training, I train four to five days a week—one-hour sessions—but I also give my body a break, too. I don't train every day of my life," she shares. And that "... I'm really, really consistent with my regimen. And also, I drink tons of water."
We might not have all the same resources of this new mother. But it is her motivation in the gym that clearly has her accomplishing the fitness goals she sets for herself. And luckily for us, motivation is free.