Conor McGregor's Leg Injury Explained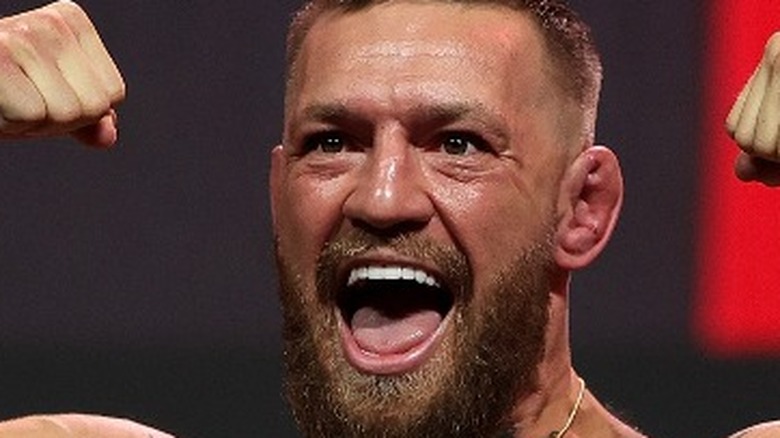 Stacy Revere/Getty Images
Conor McGregor, one of the most popular and controversial mixed martial arts (MMA) fighters of the past decade, was injured Saturday night in what was to be the tiebreaker in his final battle against his nemesis, Dustin Poirier. TMZ reports that McGregor suffered a "gruesome lower leg injury" during the UFC 264 fight in Las Vegas, leaving him with a second loss in six months to Poirier.
According to NBC News, both McGregor's leg and ankle buckled underneath him after he took a step back in an attempt to avoid getting hit during the first round of the fight. Dana White, UFC President, later reported that McGregor had broken his shin near the ankle area. Hypebeast states that, although there was speculation that the injury was due to a check, it more than likely occurred from Poirier's elbow when he blocked a front kick from McGregror.
A likely six week recovery for the MMA fighter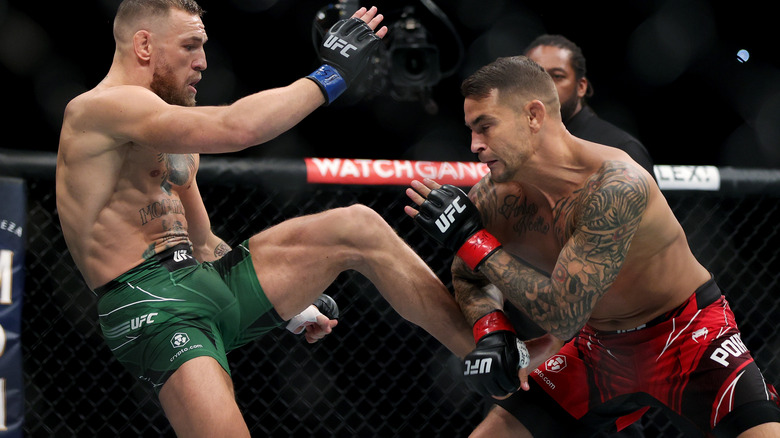 Stacy Revere/Getty Images
TMZ reports that Dr. Neal El Attrache, the head of Sports Trauma at Cedars-Sinai hospital of Los Angeles, along with trauma orthopedic surgeon Dr. Milton Little, performed a three and a half hour operation on McGregor's leg.
Post surgery, McGregor posted to his Twitter account stating, "Just out of the surgery room guys! Surgery went excellent! Feeling tremendous! 6 weeks on crutch and we build back! Let's go! God bless." 
TMZ reports that inside sources revealed the intense operation included the placement of an intramedullary rod in the tibia and a small plate with screws attached to the fibula. According to Hypebeast, surgeons revealed that the procedure was successful and that McGregor will make a full recovery but must remain on crutches for six weeks.
Whether there will be a fourth fight in this famous feud between the two prize fighters is currently unclear (via ESPN). While on the stretcher, McGregor made it known that he doesn't feel this will be the end of their battle.