What You Should Know About Chlorine And COVID-19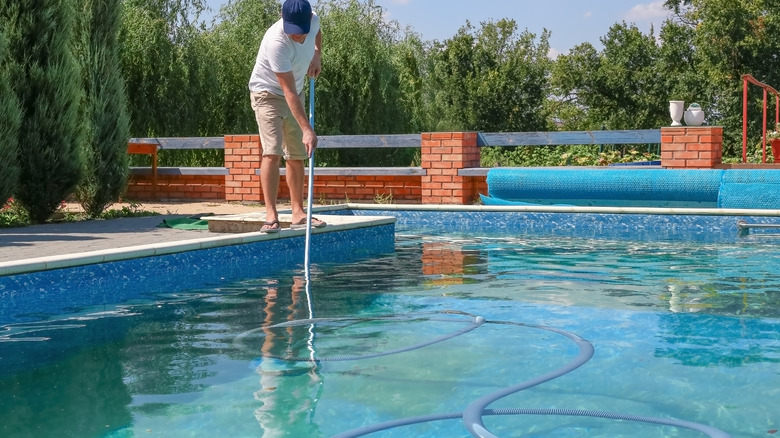 Shutterstock
Swimming is not only an enjoyable hobby, but it is actually really good exercise. Did you know that swimming burns nearly as many calories as running? Swimming for 150 minutes each week can improve your mental and physical health, especially if you have preexisting conditions such as diabetes or arthritis. Being submerged in water also makes it easier to exercise for longer periods of time without getting sore or fatigued. For this reason, it is no surprise that many people really love swimming; it is the fourth most popular sport among Americans (per CDC).
With this in mind, you may be wondering whether swimming is a safe activity during the COVID-19 pandemic. Fortunately, a small study conducted by the New Jersey Swim Safety Alliance (NJSSA) found no reports of COVID-19 transmission at public pools (per Swimming World Magazine). Outdoor pools are especially safe, considering outdoor transmission of COVID-19 is very rare, according to The Journal of Infectious Diseases.
While the CDC recommends social distancing while swimming because the virus can spread through the air, it affirms that it has not heard of any cases of COVID-19 transmission through water. This should really come as no surprise when we consider the powerful cleansing effect of chlorine.
Chlorine kills COVID-19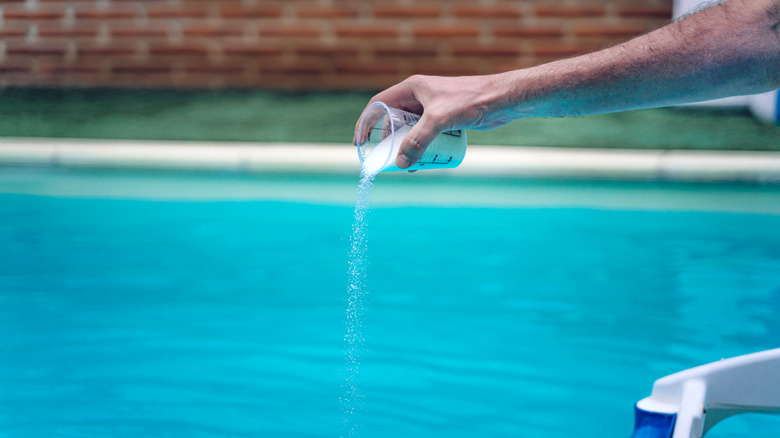 Shutterstock
Commonly added to pools, chlorine can kill viruses of all kinds, which is why it is a key component of many household cleaners such as bleach. This ability likely extends to COVID-19. Dr. Cristina Cicogna, infectious disease specialist at Hackensack University Medical Center, asserts that "Based on what we know about chlorine and other viruses, it is likely safe to be swimming in a properly maintained pool, provided you continue to observe rules of social distancing and proper hand hygiene" (per Hackensack Meridian Health).
This is great news for people seeking a safe alternative to hitting the gym, the latter of which is still a high-risk activity for unvaccinated people (per Houston Methodist). To make sure your pool's virus-killing properties are top notch, it is a good idea to check your pool's chlorine levels twice a day, according to Healthline.
It is also wise to practice safety precautions such as social distancing, especially when using indoor spaces such as locker rooms (per Health). However, masks should never be worn in the water, because wet masks can hamper breathing, according to the CDC.
While chlorine is wonderful at eliminating germs in pools, neither it nor chlorine dioxide should be ingested to prevent or treat COVID-19. While this may seem like a given, the FDA has had to issue warnings about chlorine dioxide products being sold as fraudulent COVID-19 treatments. These products can have life-threatening effects.