Do You Still Need To Wear A Mask When You're Outside?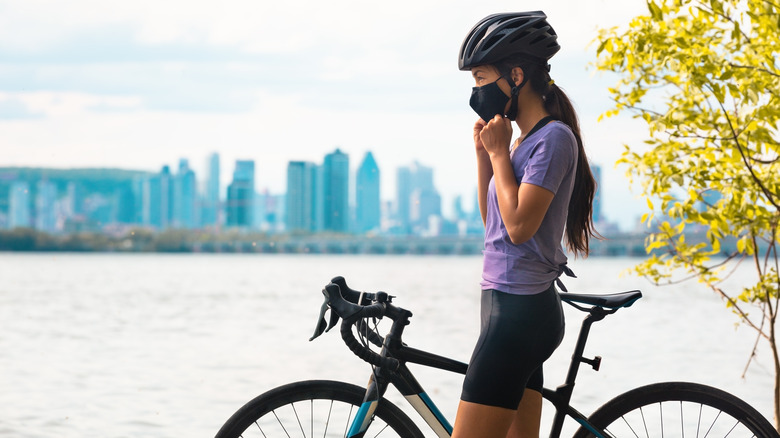 Shutterstock
Now that more than 40% of Americans have received at least one dose of the COVID-19 vaccine, you may be wondering if you still need to wear a face mask when you're outdoors. According to current guidance from the Centers for Disease Control and Prevention, face masks may not be necessary when you're outside by yourself or with people you live with (via WebMD). Since the risk of outdoor transmission is extremely low, the likelihood that you'll contract COVID-19 while walking your dog is pretty slim. 
However, most health experts agree that you should still wear a mask outside when you're around large gatherings of people, especially if you're unvaccinated. "We know that these infections can be transmitted outdoors with large gatherings of people in proximity such as rallies, parties, and concerts," Dr. Jay Bhatt, an internist in Chicago, told ABC News. "Even a socially distanced concert or socially distant event, I would mask." 
The CDC guidance will be updated soon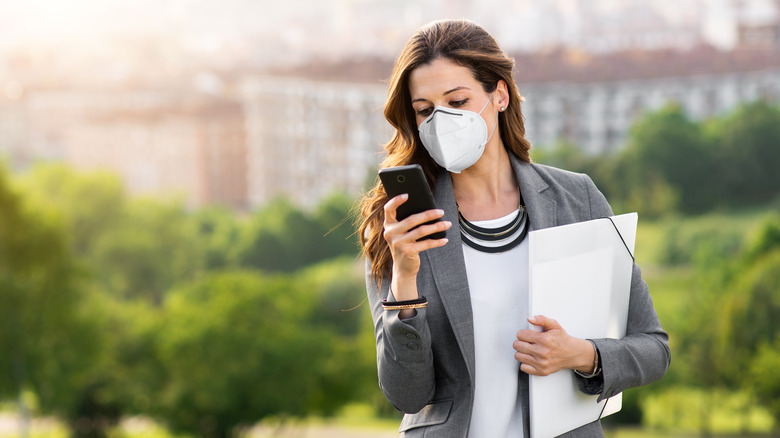 Shutterstock
These guidelines may not last for much longer, however. The CDC is expected to update and relax its outdoor mask-wearing guidance within the next week or so (via CNBC). Although the agency is still in the process of finalizing it, the updated guidance will likely have separate guidelines for vaccinated and unvaccinated people.
"At this point in the pandemic, with more than half of Americans vaccinated, it's pretty reasonable to start thinking about peeling back outdoor mask mandates," Dr. Ashish Jha, dean of the Brown University School of Public Health, told NBC News. "Requiring everybody walking down the street to wear one is probably not needed." 
That being said, wearing a mask in public is polite (via Yahoo). Other people have no way of knowing if you're vaccinated or not, unless they know you personally. Wearing a mask for their benefit may put them at ease, especially if they're unvaccinated. Since there is still a rather large percentage of people who aren't vaccinated, wearing a mask outside is more of a social courtesy.