What Would Happen If A Woman Took Viagra?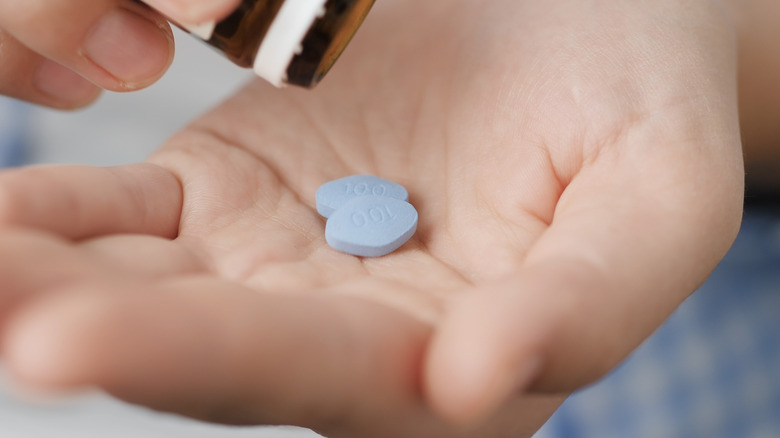 Shutterstock
Viagra is known as the "the blue miracle pill." In their reviews on Drugs, men around the world credit Viagra with their improved sexual vigor, energy, and even performance. But as with many products heavily marketed to one particular sex, it's hard not to wonder what would happen if other people use it. After all, the drug is meant to increase blood flow to the genitals, specifically the penis (via Healthline). What happens if someone without that particular organ takes the blue miracle pill?
The short answer is, it's hard to say. Viagra is a phosphodiesterase type 5 inhibitor, or PDE5 inhibitor for short. These compounds affect blood flow, and in the case of Viagra they improve blood flow in the genital region. While the potential benefit to a man is clear, a 2003 study that tested the effects of Viagra on sexual dysfunction in women found there may be some perks for them as well. Though results were mixed, some women reported increased sensitivity, arousal, and heightened orgasms while on Viagra, similar to reports from their male counterparts.
Similar side effects as men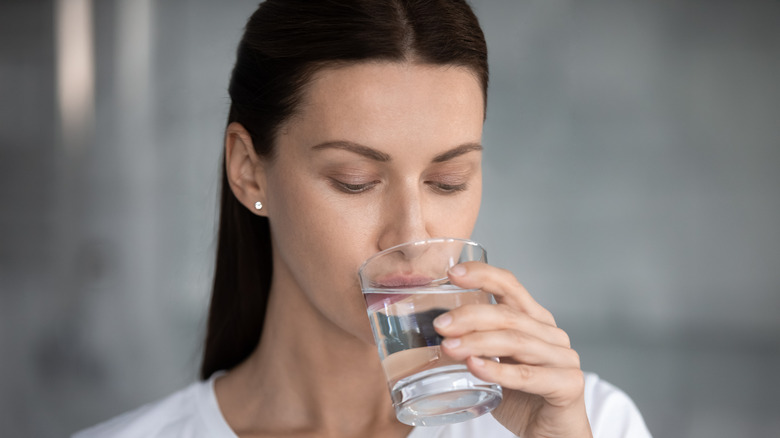 Shutterstock
Attempts to make a "Viagra for women" have also received mixed results (via Healthline). This may be because sexual dysfunction in women is not always the result of a physical issue, but can stem from psychological issues like stress or personal trauma (via National Library of Medicine).
For some women, however, the problem is actually physical. And in these cases a doctor may prescribe Viagra to a woman in the hopes that it will increase genital sensitivity. Just as with men, however, there are likely to be some side effects. As Healthline points out, Viagra's ability to affect blood flow can lower blood pressure. Anybody who already suffers from low blood pressure is likely to have an adverse reaction to Viagra.
Other potential side effects include flushed skin, nasal congestion, heart palpitations, headache, and indigestion. Some people may even experience changes to their vision, though this side effect is less common. Viagra isn't the sort of drug you want to take without a doctor's supervision. But there generally aren't any serious consequences for most women if they do take one, provided they monitor their blood pressure.