Why Is The Delta Variant Spreading So Fast?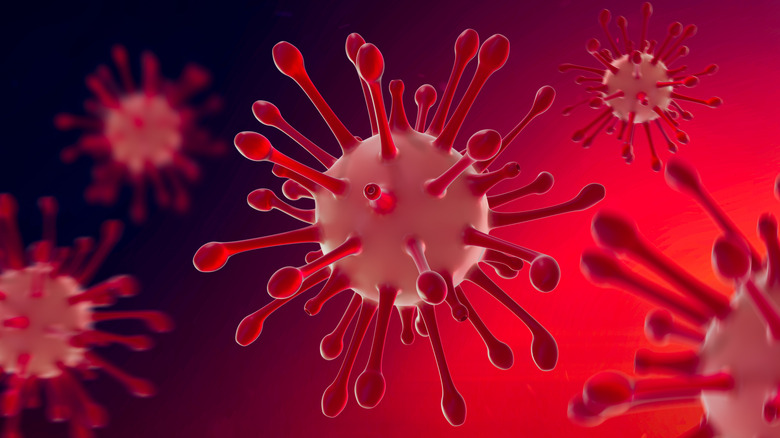 Shutterstock
As if the COVID-19 pandemic were not already bad enough, the Delta variant has been spreading rapidly across the United States, per the Centers for Disease Control and Prevention (CDC). Between June 19th and July 17th, the percentage of American COVID-19 cases belonging to the Delta strain increased from 32% to 83%.
Additionally, the Delta variant has brought with it an increase in overall COVID-19 cases. While COVID-19 cases were on the decline from mid-April to late June, causing some doctors to rejoice over empty COVID-19 wards (via Twitter), COVID-19 cases have been on the rise ever since (per Worldometer). The CDC elaborates that, "As of July 22, 35% of U.S. counties are experiencing high levels of community transmission. COVID-19 cases are on the rise in nearly 90% of U.S. jurisdictions, and we are seeing outbreaks in parts of the country that have low vaccination coverage." Even more alarmingly, hospitalizations have begun to climb for the first time since December 2020, and deaths are on the rise as well.
This is why the Delta variant has spread so quickly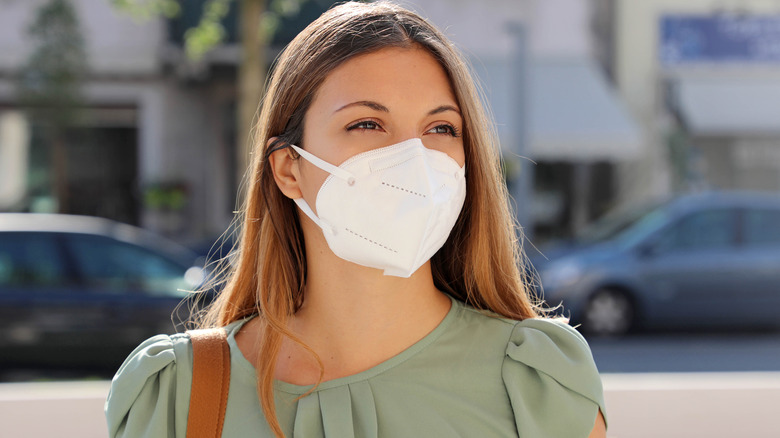 Shutterstock
CDC director Rochelle Walensky has described the Delta variant as "one of the most infectious respiratory viruses we know of" (per Western Washington University). The Delta variant is roughly 50% more transmissible than the Alpha variant, which in turn spread 50% faster than the original strain of the virus that was discovered in late 2019 (per Yale Medicine).
A major reason for the higher transmissibility of the Delta variant is that it replicates within people's bodies much more quickly. A study conducted in China found that patients infected with the Delta variant had viral loads more than 1,000 times higher than did patients with the original strain of COVID-19. For this reason, people with the Delta variant are able to spread the virus to other people from longer distances and within shorter periods of exposure. According to Dr. F. Perry Wilson, a Yale Medicine epidemiologist, the Delta variant will spread from one person to an average of four people in an unmitigated environment (in which no one is vaccinated or masked), compared to an average of 2.5 people for the original strain.
The good news is that vaccination still provides strong protection from the Delta variant. According to Dr. Vivek Murthy, getting people vaccinated "is our fastest, most effective way out of this pandemic" (per AP News).