Why You Shouldn't Lie To Your Doctor About How Much Pain You're In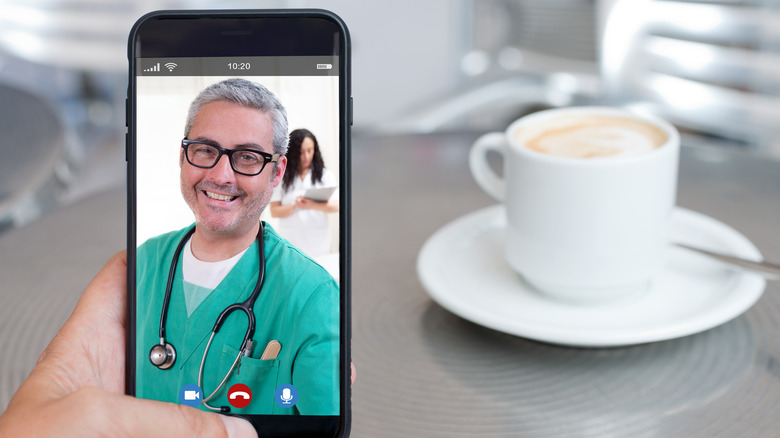 Shutterstock
Speaking to anyone about your health questions, concerns, and issues can be difficult. Even if it is with your doctor. We get it. Our health is so deeply attached to our identity and daily life it can be difficult to discuss, even to a medical professional. According to WebMD, up to four out of five Americans withhold information from their doctor that could be vital to their health in the future. This astonishingly high percentage of people who omit information should be aware that withholding or lying to your doctor about how much pain you are in is risky.
Oftentimes, it is easy to chalk up a headache to not drinking enough water. Or perhaps you assume your stomach pain is from last night's take-away. And as simple explanations to these irritating pains may often be the correct assumption, you shouldn't overlook telling your doctor about them. "We seek healthcare in order to allow someone with much greater medical knowledge to gather all of the facts, draw conclusions and create recommendations from them," explains Dr. Gaspere Geraci, family physician and market chief medical officer for AmeriHealth Caritas to Insider. "Leaving out even seemingly minor irritants in your daily life may contribute to incorrect diagnosing and will prevent you from receiving the proper recommendations for better health in the future."
Patients are trying to avoid the feelings of shame and fear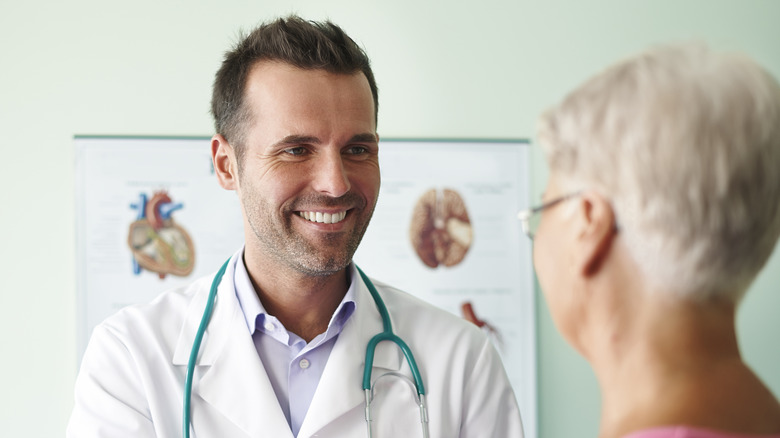 Shutterstock
Dr. Geraci goes on to warn via Insider that, "some of the worst diseases in the world don't have severe symptoms until very late. Often people ignore a minor symptom for too long when, if caught early, there may have been a better health outcome ... even physicians are guilty of this."
According to WebMD, it is shame and fear that could be at the root of why so many are avoiding telling their doctors how much pain they are really in. Senior researcher Angela Fagerlin, chair of population health sciences at the University of Utah in Salt Lake City, tells the site that patients also don't want to be made to admit to having unhealthy behaviors. This is understandable. But when it comes to your health, sharing the whole truth and nothing but the truth with your doctor or medical care provider could be a matter of life or death.