Are Smoothie King Smoothies Actually Good For You?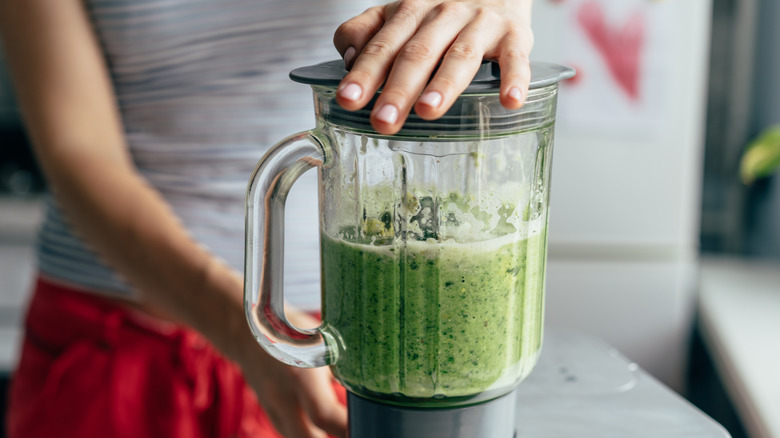 Shutterstock
Smoothie King smoothies can often be a great source of essential vitamins and nutrients. That's because, like any smoothie, they're packed full of fruits, vegetables, protein powder, nut butters, and other nutritious and beneficial ingredients (via Healthline). However, many of their offerings are also loaded with added sugar, which can reduce their nutrient density. For example, one of Smoothie King's least nutritious smoothies, the Hulk Vanilla smoothie, contains at least 65 grams of added sugar (via Smoothie King). This is well beyond the daily recommended intake of 25 to 37.5 grams of added sugar per day.
While it's not harmful to occasionally indulge in smoothies with a high adder sugar content, drinking them on a regular basis can increase your risk of heart disease and diabetes. That's why it's important to look at the nutrition facts before ordering a smoothie. It can be easy to misjudge how healthy or unhealthy a smoothie is just by looking at it. Smoothie King's nutrition facts, however, give a precise breakdown of the amount of calories, fat, protein, total sugar, and added sugar in every drink.
Healthier Smoothie King options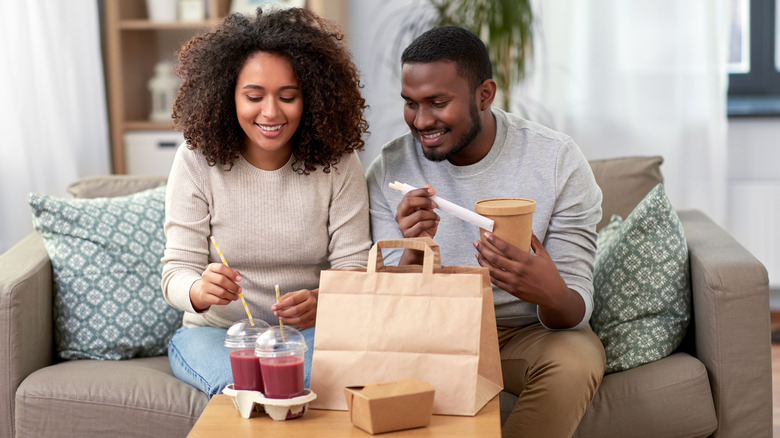 Shutterstock
Fortunately, there are plenty of other Smoothie King smoothies that contain a much lower quantity of added sugar (via Well+Good). For instance, Smoothie King's keto smoothies contain protein-rich ingredients with little-to-no total or added sugar. "If you choose one of the specially crafted 'keto' smoothies, you know it's going to be low in sugar because it has to be," registered dietitian Carrie Dennett told Well+Good. Generally speaking, the keto diet replaces carbohydrates with protein, which includes simple carbohydrates like sugar. 
The Keto Champ Coffee blend, in particular, is one of the healthiest items on the menu. Made with almond butter, cold brew coffee, cacao, almond milk, and keto protein blend, a 20-ounce Keto Champ Coffee smoothie only contains one gram of sugar. Another low-sugar smoothie is the Keto Berry Champ smoothie. It's made with a mix of berries and almond butter and only contains six grams of sugar. While both smoothies are made with protein enhancers that consist of collagen peptides and oat fiber, you can always switch to whey protein, which is fast-acting and may be more easily absorbed.