Will There Be A Booster Shot For The Johnson & Johnson Vaccine?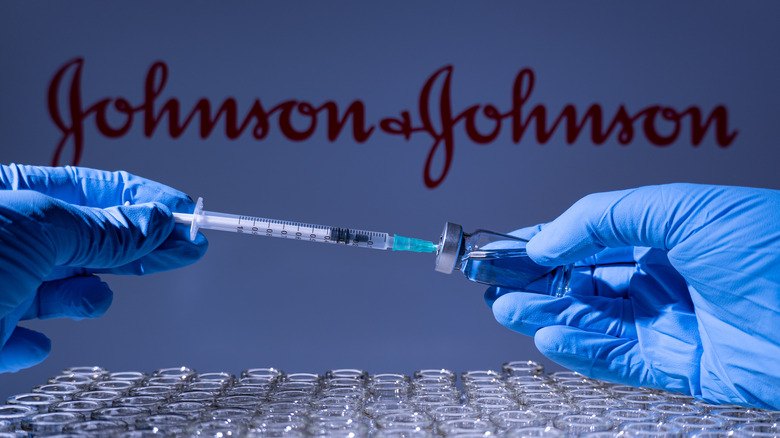 Golden Shrimp/Shutterstock
If you received the Johnson & Johnson COVID-19 vaccine and are wondering if or when there will be a booster shot, the answer is ... probably, but there is no clear date on when they will be available. Surgeon general Vivek Murthy said during a White House press briefing on Wednesday, August 18, that he anticipated booster shots would be needed, according to The New York Times. "We expect more data on J.&J. in the coming weeks. With those data in hand, we will keep the public informed of a timely plan for J.&J. booster shots," he said.
The Johnson & Johnson vaccine was issued an Emergency Use Authorization by the Food and Drug Administration in February 2021. It is a virus vector vaccine, meaning it uses an adenovirus (a modified common cold virus) that enters cells and trains them how to react to the novel coronavirus. This method, which was intended to be a one-time shot, was thought to be more powerful than the messenger RNA (mRNA) shots used by Pfizer-BioNTech and Moderna (via Johns Hopkins).
Should you get an mRNA booster in addition to the Johnson & Johnson vaccine?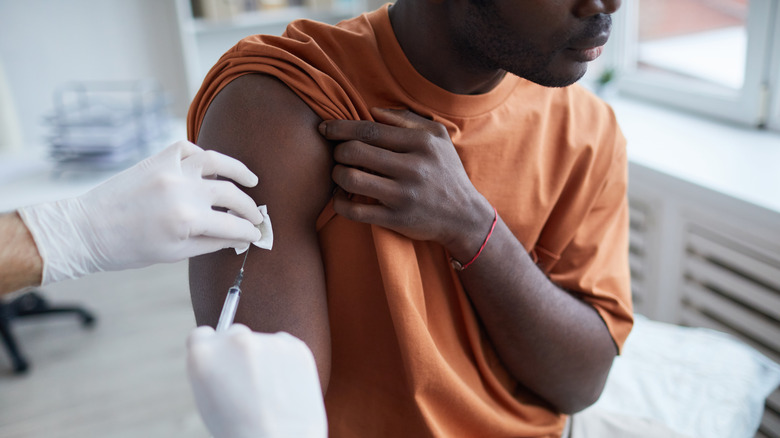 SeventyFour/Shutterstock
People who received vaccines from Pfizer and Moderna have been informed about upcoming booster shots, but this has left some recipients of the Johnson & Johnson shot in the dark. So, should you get one of those boosters? The answer is complicated.
According to emergency physician Dr. Leana Wen, you should consider factors that include your medical history, family circumstances, and risk tolerance, as well as your COVID-19 exposures (via CNBC). Getting an mRNA booster might increase the risk for greater side effects, Wen told CNBC, adding that it is best to discuss this matter with your physician before doing anything.
Virologist Dan Barouch told The New York Times that he expected booster shots for the Johnson & Johnson vaccine to be approved, but as far as when, there is no clear answer. He assumes it could probably happen in November.