What The FDA's Approval Of The Pfizer COVID-19 Vaccine Really Means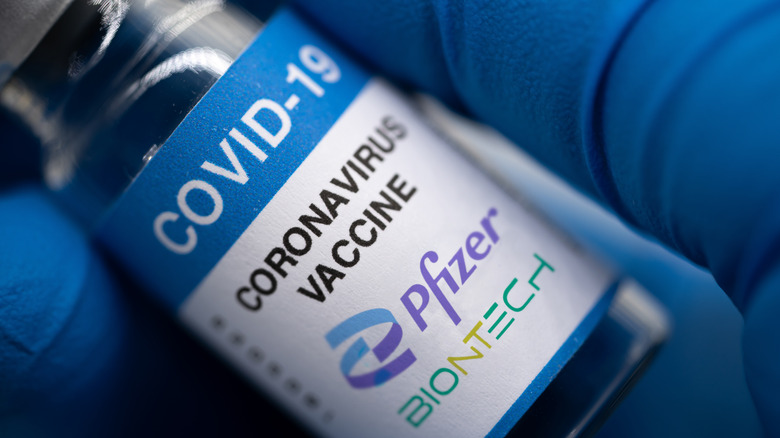 malazzama/Shutterstock
The Pfizer COVID-19 vaccine was authorized for emergency use since the start of the vaccine rollout in early 2021, but on August 23, Pfizer became the first COVID-19 vaccine manufacturer to receive the official okay from the U.S. Food and Drug Administration (FDA) for widespread use in the general public (via USA Today). That is to say, it is now FDA approved. With dips in vaccination rates across the country in recent months, the medical community believes this may be the much-needed impetus for an uptick in the number of people who choose to get vaccinated.
For many, the reluctance to get vaccinated comes from the fear that the vaccine may not be entirely safe without official approval from the FDA, a concern that can hopefully now be eased. In a news release, Janet Woodcock, acting FDA commissioner, explained, "While millions of people have already safely received COVID-19 vaccines, we recognize that for some, the FDA approval of a vaccine may now instill additional confidence to get vaccinated. Today's milestone puts us one step closer to altering the course of this pandemic in the U.S."
Pfizer's FDA application for approval was extensive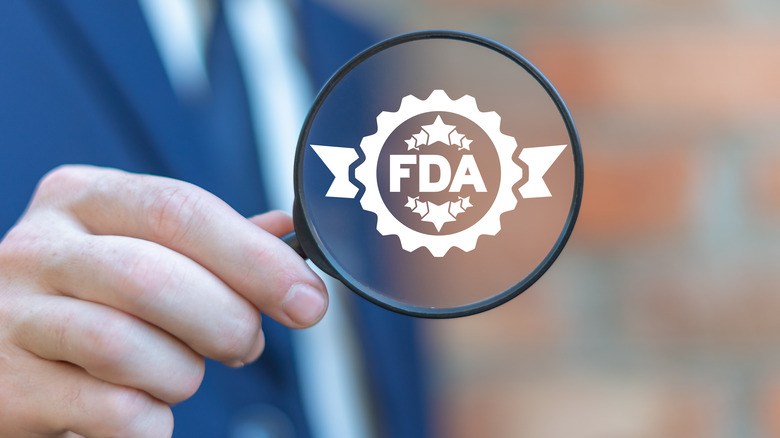 Panchenko Vladimir/Shutterstock
This official approval pertains to those at least 16 years of age, with emergency authorization still allowed for those aged 12 to 15 (via Vox). Additionally, the FDA revealed that going forward, the Pfizer vaccine will now be marketed under the name Comirnaty.
The evidence that went into Pfizer's application for approval was extensive, with clinical trials and studies involving nearly 7,000 more participants than conducted for initial emergency use authorization, according to USA Today. Submitting more than 300,000 pages of data to the FDA, their application materials also exceeded that of their initial emergency use submission by over 230,000 pages.
How FDA approval will influence COVID-19 protocol for the public during the remainder of the year still remains unclear. Currently, according to reports from USA Today, both Moderna and Johnson & Johnson are following suit and are also in the process of seeking official FDA approval for their brands of the COVID-19 vaccine.