Golfer Patrick Reed's Scary Illness Explained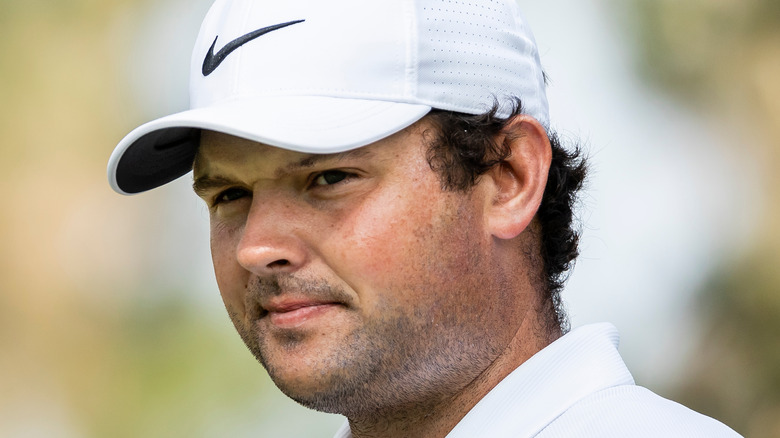 Yu Chun Christopher Wong/Shutterstock
On Monday, August 23, Golf Channel news anchor Todd Lewis tweeted about eight-time PGA Tour winner and Masters Champion Patrick Reed's current medical state, announcing that the 31-year-old golfer had been hospitalized over the weekend with "bilateral pneumonia."
While in recovery, Reed will be unable to participate in the BMW Championship. Despite his health scare, however, Reed remains in good spirits. He made an announcement to the general public expressing his gratitude towards fans and medical staff alike. Lewis passed along Reed's words on Twitter: "I'm on the road to recovery, once I'm cleared from the doctors — I look forward to returning. I wish you all the best and I can't wait to get back out there! Thank you so much for your support, it means a lot to me." Reed went on to thank the medical team at The Methodist Hospital in the Texas Medical Center for the care he is receiving. 
Reed's wife, Justine, revealed in a statement on August 24 that her husband's health is improving, but admitted, "It was very scary the last few days, and right now we don't have a timeline on his recovery" (via New York Post).
Understanding bilateral interstitial pneumonia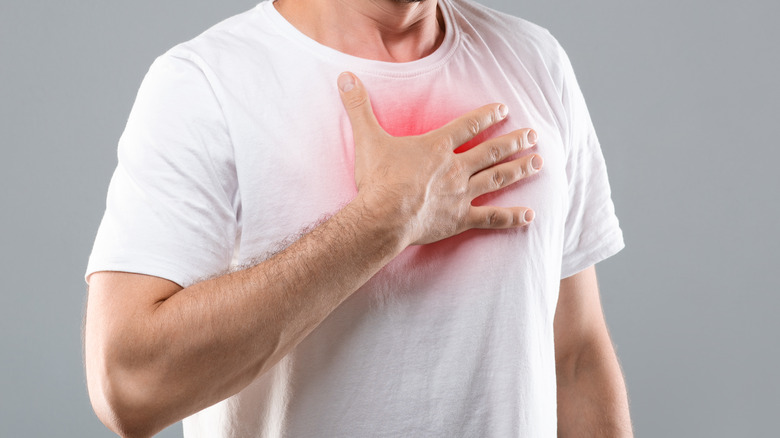 Prostock-studio/Shutterstock
Patrick Reed's diagnosis, known as bilateral interstitial pneumonia or double pneumonia, is a respiratory condition impacting both lungs in which the tissue surrounding one's air sacs becomes inflamed and swells, often causing difficulty breathing (via WebMD). In more severe cases, the condition can lead to long-term scarring in the lungs. According to experts at Healthline, symptoms of double pneumonia can include fever, exhaustion, chills, shortness of breath, chest pain, quickened heartbeat, and a wet cough. For those over the age of 65, this condition can also impact cognitive ability. Much like the flu, bilateral interstitial pneumonia is often the result of an infection. While anyone can contract the illness, older adults, young children, those with compromised immune systems, or those who engage in drug or alcohol usage may be at higher risk.
Depending on whether the cause of the illness is viral or bacterial, different treatment methods may be utilized. For milder cases, individuals can use cough suppressants and pain relievers to allow for better rest and recovery. However, medical experts at the Mayo Clinic urge those with the condition not to try to stop themselves from coughing altogether, as doing so will hinder the body's efforts to rid itself of phlegm in the lungs.
Such as in the case of Patrick Reed, hospitalization may be warranted if the condition worsens to the point of having a body temperature drop, dangerous drop in blood pressure, difficulty breathing, or impaired kidney function.