The Truth About Lisa Rinna's 'Dirty Vegan' Diet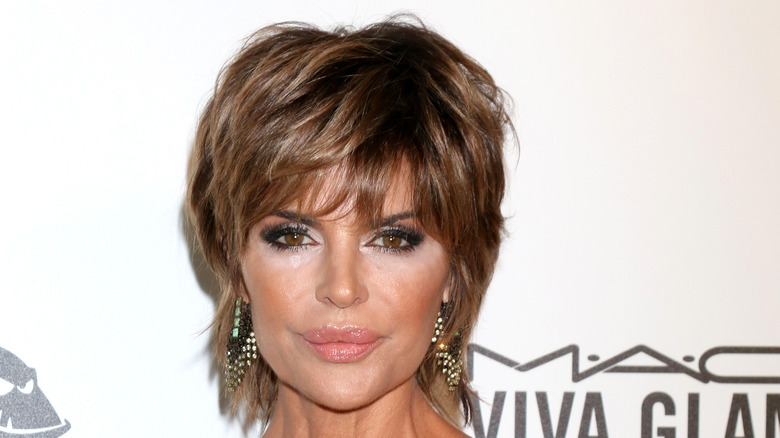 Kathy Hutchins/Shutterstock
Lisa Rinna, "Days of Our Lives" star and one of the "The Real Housewives of Beverly Hills," may be the center of many controversies, but one thing she is not, is private (via Screenrant). The 58-year-old actor has no problem with opening up about her personal life, and recently she revealed a secret about her nutrition. 
Women's Health reports that Rinna deems herself a "dirty vegan," meaning she sticks to a "mostly" plant-based diet. In an interview with People, Rinna states "I tend to call myself a dirty vegan. I'm mostly plant-based — but if I do need to eat some meat, I'll have it." 
You may be surprised to learn that the RHOBH star isn't the only person who considers themselves a "dirty vegan," and that there are more ways than one to follow this type of diet. According to Melanie Boehmer, R.D., the traditional vegan diet is more of way of life, and it is restrictive, as vegans do not eat any animal products, including meats, seafood, dairy, and eggs (via Men's Health). The dirty vegan diet is loosely based on this type of eating style.
There are two ways to go 'dirty vegan'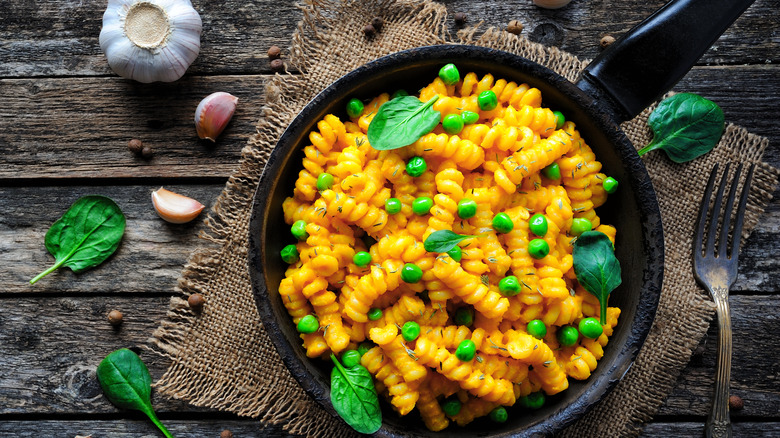 Kert/Shutterstock
According to Men's Health, the term "dirty vegan" can mean two things. A self-proclaimed dirty vegan may eat only processed animal type foods, like vegan cheese pizza with meat alternative pepperoni, plant-based Buffalo wings, or vegan mac and cheese (via Meal Match Maker). This type of diet is far from healthy, as registered dietician Melanie Boehmer tells Men's Health. Vegan, dirty vegan, or neither, she says, "I wouldn't advise having heavily processed food — period." 
The second meaning of eating dirty vegan style is comparable to someone who eats animal products, such as eggs, shrimp, or yogurt on occasion, but otherwise follows a mostly plant-based diet, like Lisa Rinna does. This type of "dirty vegan" can be more healthy and nutritious than the previous, as a piece of grilled chicken now and then is far more healthy than consistently eating deep fried and processed foods.
Boehmer states that the traditional vegan diet is certainly healthier than the processed foods version of "dirty vegan," because "You have the ability to make this beautiful plate full of flavors and colors. It can be a nutrition bomb in the best way."