Ed Asner's Cause Of Death Explained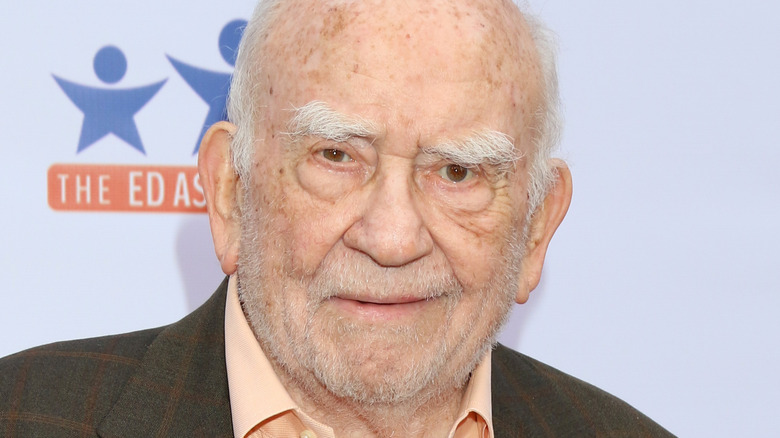 Kathy Hutchins/Shutterstock
Ed Asner, who was most well-known for his role as Lou Grant on "The Mary Tyler Moore Show," died on Sunday, August 29, 2021 (via The Hollywood Reporter). Asner's publicist confirmed that the actor passed from natural causes surrounded by his family. His family announced the news on his Twitter account, saying, "We are sorry to say that our beloved patriarch passed away this morning peacefully. Words cannot express the sadness we feel. With a kiss on your head — Goodnight dad. We love you."
After serving in the U.S. Army's Signal Corps in the 1950s, Asner bounced around acting jobs before getting his big break when he landed the role of the gruff but lovable newsman Lou Grant on "The Mary Tyler Moore Show." When that show ended, he continued his role in a drama spin-off called "Lou Grant" (via CNN). The actor won seven Emmy Awards during his career, five of which came from his time as Lou Grant. The other two were won thanks to his work on "Rich Man, Poor Man" in 1976 and "Roots" in 1977.
Other notable roles of Asner's career include his time as Santa Claus in the movie "Elf," starring Will Ferrell, and as the voice of Carl Fredricksen, the grumpy but kindhearted widower in Disney's "Up."
What does it mean to die from natural causes?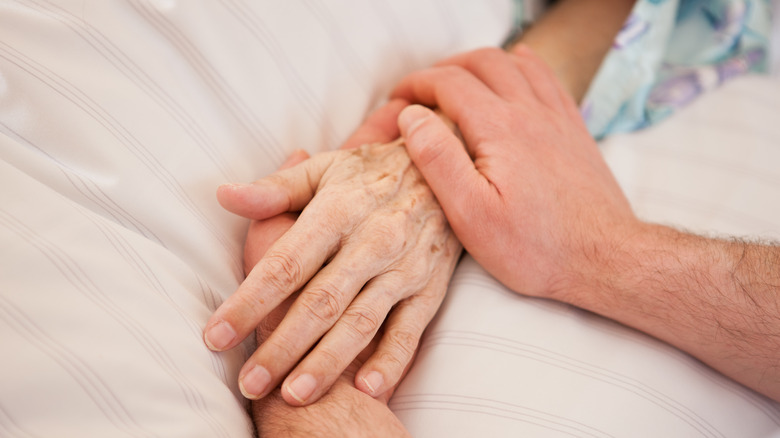 cmp55/Shutterstock
It was confirmed that Ed Asner died from natural causes. This is a common cause of death, especially among the elderly. According to CNN, "when a death certificate says a person's death was "natural," it is really ruling out the involvement of external causes. The person did not take their own life and they were not killed by somebody else or in an accident such as a car crash or drug overdose."
Some diseases fall under the category of "natural causes" if they tend to affect a large number of people in their old age. This includes heart disease, cancer, and Alzheimer's. Even when someone dies from natural causes, the death certificate will "​​almost always include more details about specifically how the body failed." Like a judge in court, a doctor will weigh all the factors that contributed to someone's death. These underlying causes are not always the same as the manner of death. For example, if someone dies from a heart attack, their immediate cause of death may be a tear in the heart wall that occurred just before the person died. However, the heart attack itself may have been caused by heart disease in the person for months or years leading up to their death. Most deaths around the world as considered natural by these standards.