What Happens To Your Eyes When You Wear The Wrong Glasses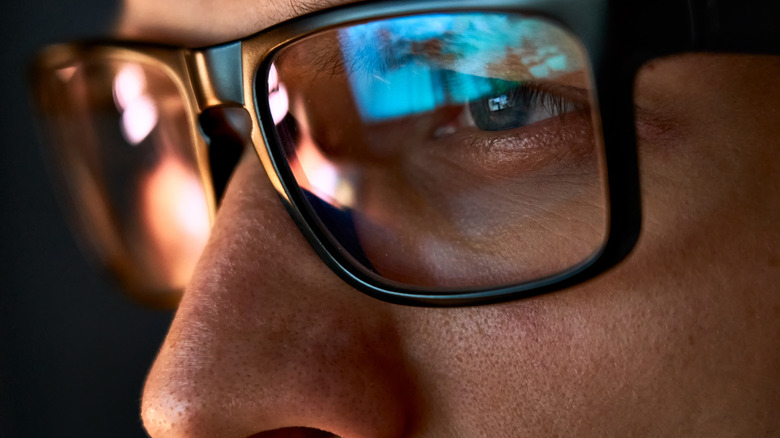 insta_photos/Shutterstock
If your eye doctor recommends wearing glasses, you are in good company. According to The Vision Council, roughly half of Americans wear glasses (per All About Vision). This far exceeds the 35% of Americans who have perfect 20/20 vision, according to the University of Iowa.
But just because eyeglasses are common does not mean that they are all equal. Some people need stronger correction than others. If you accidentally wear the wrong glasses with an incorrect prescription for your specific needs, this can lead to eye strain. Over time, eye strain can cause your eyes to become sore, itchy, or dry. It can also result in your eyes experiencing a burning sensation or excessive tearing. Your vision may become blurry, and you may experience headaches and fatigue (per NVISION Eye Centers).
For Eyes recommends tracking your eye symptoms and what times of day they occur so that you can share this information with your eye doctor. In the end, you will be able to get a new prescription that correctly suits your eyes and their needs. This can also help you avoid some of the pitfalls associated with wearing an incorrect prescription, such as soreness or dryness, on a regular basis.
This is why children shouldn't wear the wrong glasses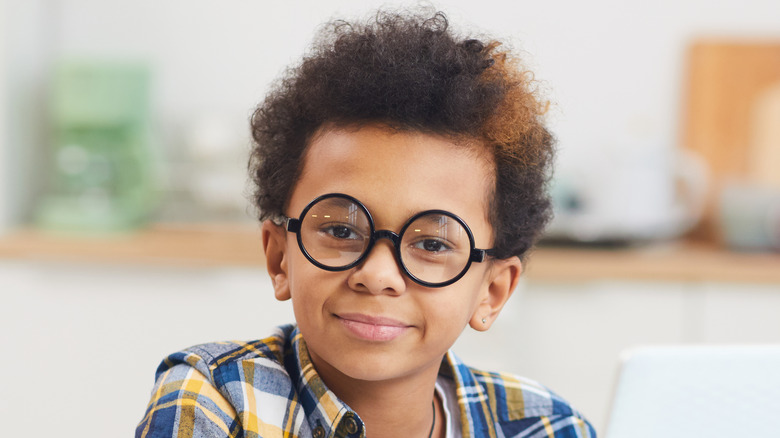 SeventyFour/Shutterstock
If you are an adult, wearing the wrong prescription can be irritating and potentially interfere with your day-to-day routine, but it will not cause any lasting damage to your eyes. However, the problem is more urgent for children who may require eyeglasses for vision correction. Research has found that in regards to children, having the wrong prescription may ultimately lead to worse eyesight (per NVISION Eye Centers).
It might take a few days for eyes to get used to a new prescription, but if weeks have passed and your child is still squinting, holding books very close to his or her face, or sitting very close to the television, these are signs that your child may need a new prescription and set of glasses. A child in need of new glasses may also often tilt his or her head, cover one eye, rub his or her eyes frequently, struggle with schoolwork, or complain of eye pain and headaches (per Johns Hopkins Medicine). "The visual system in a child is still developing during the first seven to eight years of life," ophthalmologist Megan Collins told Johns Hopkins. "In some cases, glasses may be necessary to help normal visual development."