Why Dr. Fauci Believes There Will Need To Be Many More Vaccine Mandates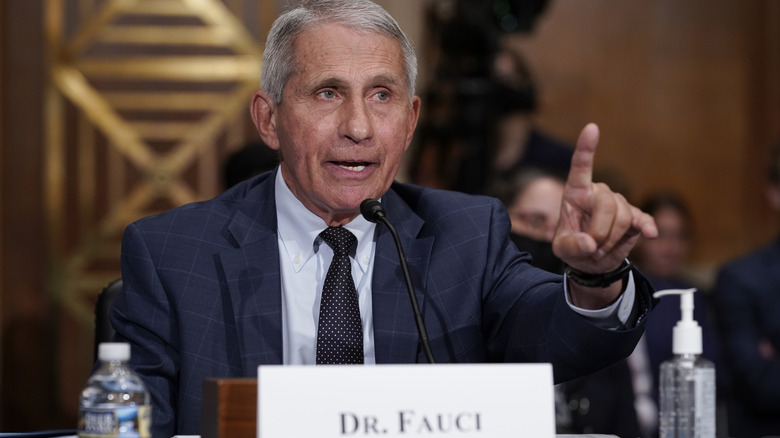 Pool/Getty Images
When the COVID-19 vaccines first became readily available to the public in early 2021, many were clamoring to obtain their first round of vaccination through health care appointments that, at the time, seemed scarce. Since then, the initial rush for vaccination has subsided, with the Centers for Disease Control and Prevention (CDC) reporting only a little over 60% of the general public as fully vaccinated (via CNN).
With many people returning to work and with schools across the country returning to in-person learning, some companies and educational institutions have implemented mandatory vaccinations for employees and students. The hope is that, in doing so, these efforts will help further reduce the now rising rates of COVID-19 infections in many states across the country, per CNN.
While some have expressed concern or frustration around government vaccine mandates, recent data indicates that the public may be more open to the idea than previously thought. The COVID States Project conducted a survey of over 20,000 Americans between the months of June and July which revealed that between 60 to 70% of individuals are in support of government vaccine mandates, particularly in airports, schools, and college environments (via OSF Preprints).
Dr. Anthony Fauci believes vaccine mandates will protect children and hospital staff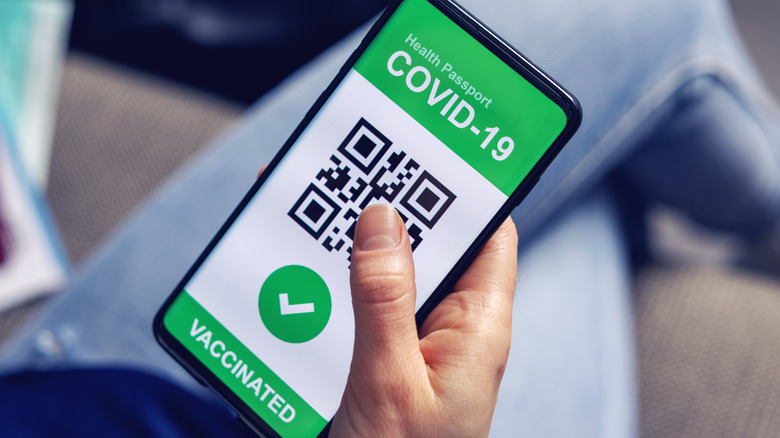 ronstik/Shutterstock
In addition to public support, government officials also advocate for implementing vaccine mandates in the ongoing fight against the Coronavirus pandemic. On September 12, Dr. Anthony Fauci, the director of the National Institute of Allergy and Infectious Diseases, said that he expects "many, many more mandates" in order for people to get vaccinated (via Yahoo).
In particular, Fauci believes that vaccine mandates would be especially beneficial in school environments to address the rising rates of infection among children with the development of the delta variant (via Insider). In his statement, Fauci reminded the public that mandatory vaccinations are not "new" (via CNN). "We have mandates in many places in schools, particularly public schools, that if in fact you want a child to come in — we've done this for decades and decades requiring (vaccines for) polio, measles, mumps, rubella, hepatitis."
Fauci, as well as other government officials, believe that mandatory vaccinations will not only help keep adults and children safe from COVID-19 infection, but that they will also help relieve the burden placed on healthcare workers, many of which are experiencing an abundance of patients, placing a strain on hospital resources.