These States Have Vaccinated 2/3 Of Their Residents Against COVID-19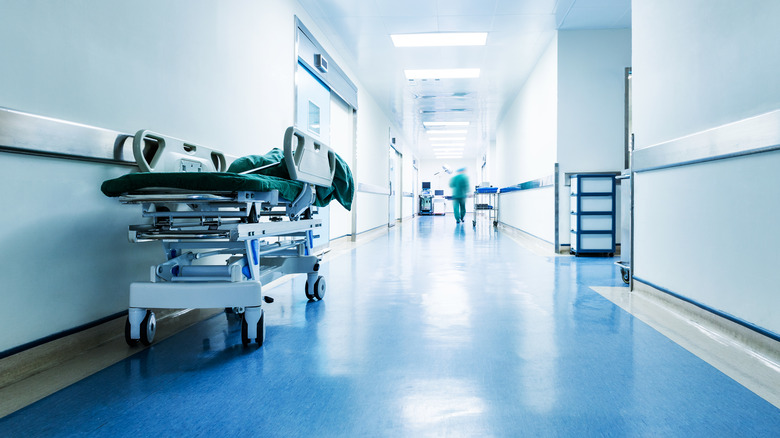 hxdbzxy/Shutterstock
The world is still battling COVID-19 and the United States is no exception. In early September 2021, NBC News reported that, as the fourth wave continues, many hospitals find themselves once again with an abundance of COVID-19 patients, which experts suggest might have been avoided with higher vaccination rates.
There are some states, however, that are not seeing such a significant spike in hospitalizations. According to CDC data collected through September 12, 26 states have at least half of their populations fully vaccinated (via CNN). Additionally, two-thirds or more of the people in Connecticut, Massachusetts, and Vermont are fully vaccinated against COVID-19.
Fully vaccinated means that a person has surpassed two weeks past the second dose (per CDC). Elsewhere, though, states are inundated with COVID-19 patients. "Some hospitals are reaching very close to their capacity limits," Colorado Governor Jared Polis told CNN. "And that wouldn't be happening if people were vaccinated."
According to the CDC, vaccines are effective at preventing hospitalizations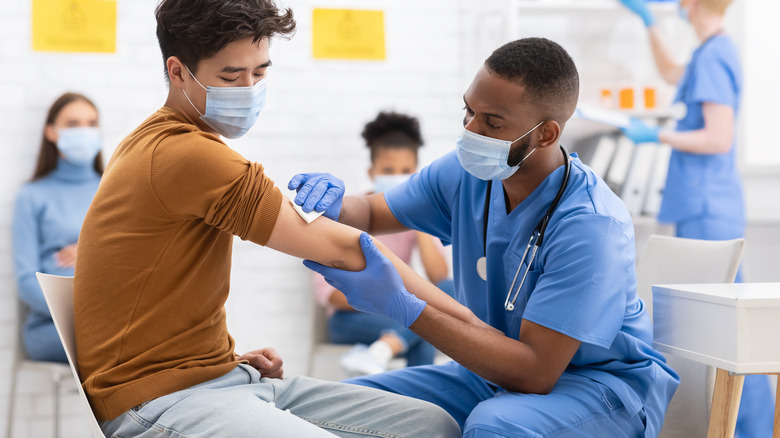 Prostock-studio/Shutterstock
NBC News reports that the delta variant has proven to be more contagious and widespread, as hospitals are currently seeing an average of 100,000 Covid-19 patients daily, which is more than was seen last winter during a time when vaccines were not available for the vast majority of Americans. Additionally, Colorado Governor Jared Polis told CNN, "We actually have the lowest ICU available rate that we've had since the start of this crisis, in part due to the unvaccinated with Covid and just other types of trauma that goes up seasonally this time of year."
As the delta variant continues to sweep the nation, estimates released by the CDC nevertheless show that COVID-19 vaccines are still effective at preventing hospital visits. CNN also reported the results of a six-month study in 13 states, which showed that fully vaccinated individuals accounted for only 4% percent of COVID-19 hospitalizations.