The Truth About COVID-19 Vaccine Availability Around The World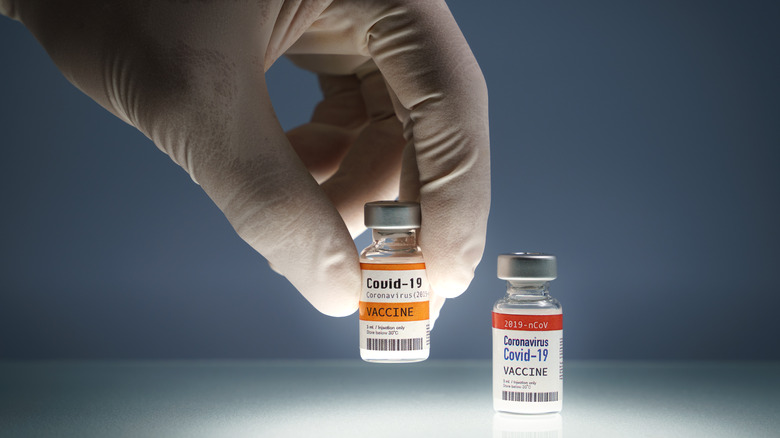 myboys.me/Shutterstock
In early September, World Health Organization (WHO) Director-General Tedros Adhanom Ghebreyesus called for a moratorium on COVID-19 booster shots in wealthy countries, citing a reduction in the promised number of doses that are projected to be made available to lower-income countries this year. Wealthy countries had promised to donate over 1 billion doses to lower-income countries in 2021, "but less than 15 percent of those doses have materialized," he stated (via CBS News).
COVAX, the WHO's vaccine-sharing program, estimates that about 1.1 billion COVID-19 vaccine doses will be made available to poorer countries between September and the end of the year, a projection which is down about 25% from the 1.8 billion that had been promised in July (via CNN).
There are several reasons for the projected decline, including manufacturing and regulatory delays involving a few of the vaccine manufacturers. Ghebreyesus expressed outrage at a statement made by a pharmaceutical company explaining that the world's wealthiest seven countries (aka the G7) have enough vaccine doses for all adults and teens, including enough for booster shots for vulnerable groups, when not a single low-income country has even reached a 10% vaccination rate. "When I read this, I was appalled," he said (via CBS News).
Will the U.S. pause on providing booster shots?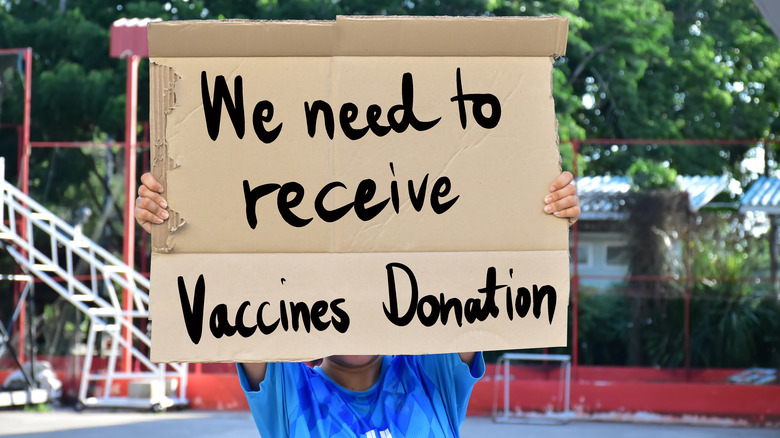 Sophon Nawit/Shutterstock
To begin to address this inequity, World Health Organization Director-General Tedros Adhanom Ghebreyesus has called for a pause on booster shots until at least the end of the year. Dr. Bruce Aylward, senior adviser to Ghebreyesus, said, "Should there be a moratorium on boosters? Absolutely. Should there be a moratorium on vaccinating people at low risk of severe disease or death? Absolutely" (via CNN). Instead, the World Health Organization urges wealthy countries "to share what can be used for boosters with other countries so (they) can increase their first and second vaccination coverage" (via Israel National News).
Nevertheless, White House Press Secretary Jen Psaki maintains that the United States will still begin offering COVID-19 booster shots this fall.  "Our view is that this is a false choice," Psaki explained at a White House briefing. "And the United States has donated and shared about 140 million doses with over 90 countries — more than all other countries combined."