Which States Have Less Than 10% Of ICU Beds Available Due To COVID-19?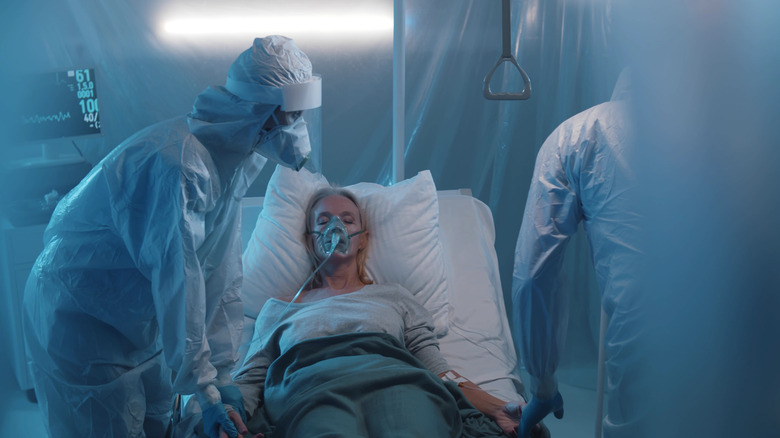 nimito/Shutterstock
As COVID-19 cases continue to surge across the United States, more and more hospitals are filling up with COVID-19 patients and reaching their maximum capacity. In fact, hospitals in at least five states are running out of intensive care unit (ICU) beds (via CNN). According to recent data from the U.S. Department of Health and Human Services (HHS), Alabama, Arkansas, Florida, Georgia, and Texas have less than 10% of their ICU beds available.
Carol Burrell, the CEO of Northeast Georgia Health Systems, told CNN that Georgia currently has more COVID-19 patients in the hospital than they have had since January 2021. "So, in essence, our hospitals are full. We're looking to add space in hallways and conference rooms in waiting areas," Burrell said. Our emergency rooms and our urgent care centers are seeing higher volume than they've seen throughout this pandemic." Meanwhile, on September 13, Florida had a daily average of 12,600 hospitalizations, according to the New York Times.
States with lower vaccination rates tend to have more hospitalizations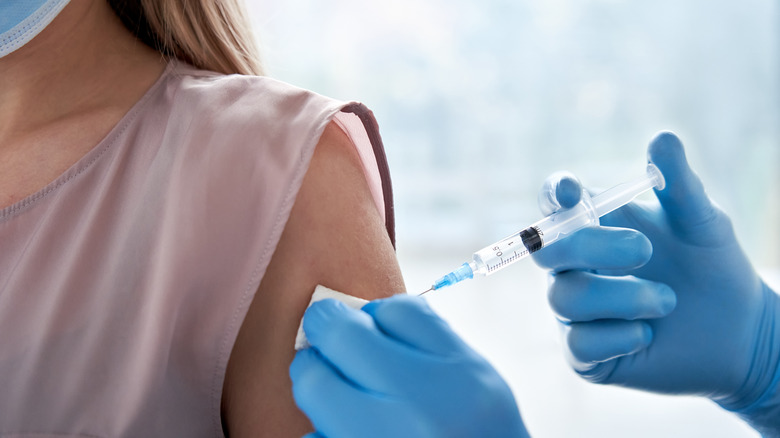 insta_photos/Shutterstock
While hospitals are seeing an influx in COVID-19 patients all across the country, the states being hit the hardest tend to be the ones with the lowest vaccination rates. In fact, a new study from the Centers for Disease Control and Prevention (CDC) found that unvaccinated people are 10 times more likely to be hospitalized with COVID-19 than those who have been vaccinated (via CNBC). "This to me seems to be a strong indication that the current epidemiologic curve that we're seeing is really a reflection of failure to vaccinate, not vaccine failure," Dr. Matthew F. Daley said at the CDC Advisory Committee on Immunization Practices meeting last week, per CNN.
As of September 13, only 40% of eligible children and adults in Alabama have been fully vaccinated — the lowest state vaccination rate in the country (via New York Times). Georgia's vaccination rate is a close second at 43%. Although Florida used to have the lowest number of vaccinated people of any state in the U.S., their vaccination rate has risen to 55% within the span of two weeks. While their hospitalization rate is still high, their numbers are trending downward.