Jeff Bridges Reveals A Major Update About His Health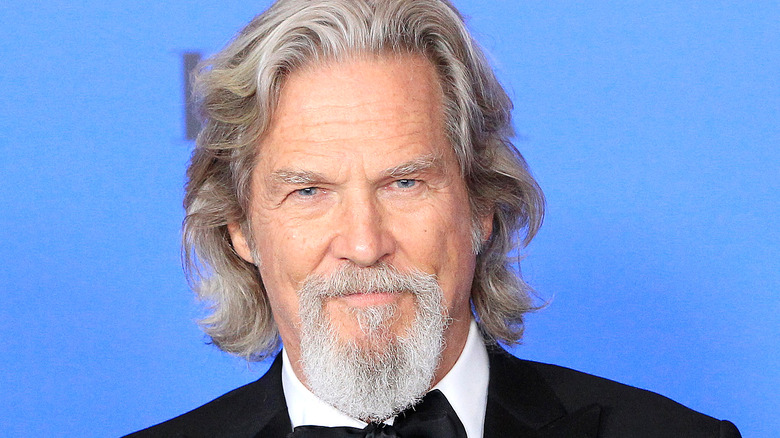 Joe Seer/Shutterstock
It's fair to say that Oscar-winning actor Jeff Bridges has had a tough year. According to NBC News, "The Big Lebowski" star made the announcement in October 2020 that he'd been diagnosed with lymphoma. He remained positive, saying, "Although it is a serious disease, I feel fortunate that I have a great team of doctors and the prognosis is good."
As reported by Rolling Stone, Bridges has been in the movie business for nearly five decades. He is known for his stellar work ethic, laid-back attitude, and ability to keep his private life, well, private. This is why we're grateful the beloved actor is willing to share with his fans updates on his personal health.
Luckily for the "Crazy Heart" star and his family and fans, Bridges' cancer is in remission. However, as the actor detailed on his website, lymphoma wasn't the only health scare he had to navigate this past year. 
Jeff Bridges and his wife were both admitted to the hospital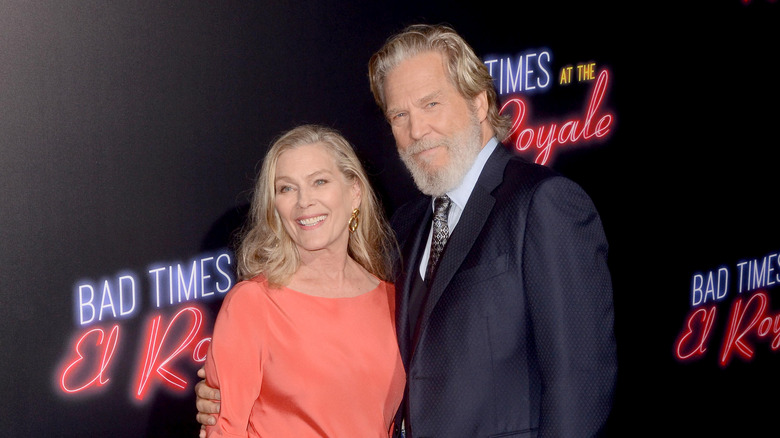 Kathy Hutchins/Shutterstock
Bridges confirmed on his website that "the 9x12 mass has shrunk down to the size of a marble," thus putting his cancer into remission. Almost a year after his big announcement concerning his diagnosis, Bridges made another surprising announcement. In addition to having cancer, the actor also caught COVID-19. This was so intense that he said COVID-19 made "cancer look like a piece of cake" (via NBC News).
According to CNN, the actor believes he caught the virus at the facility where he was receiving chemotherapy for lymphoma. He was hospitalized for five weeks and revealed that his wife, Susan Bridges, caught COVID-19 as well and needed to spend five days in the hospital.
"Covid kicked my ass pretty good, but I'm double vaccinated and feeling much better," he wrote on his website. He further revealed that the COVID-19 vaccine was perhaps to thank for his "quick improvement." We're happy the star's condition appears to be improving — and fingers crossed for yet another decade of acting on Bridges' resume.