How Quickly Are COVID-19 Cases Increasing Among Children?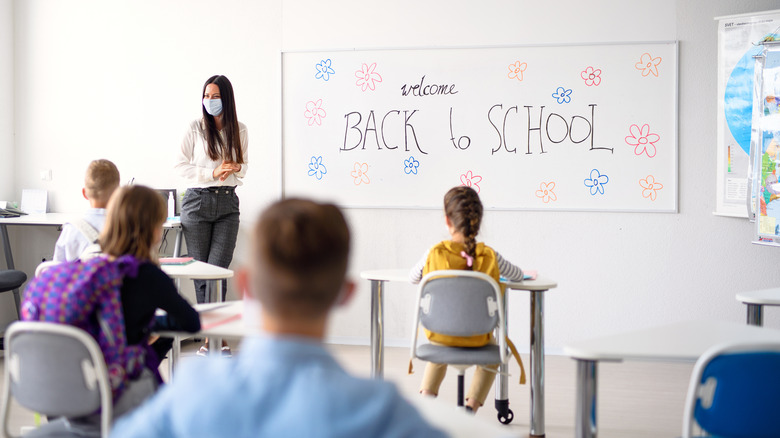 Halfpoint/Shutterstock
Last year, most students were attending classes remotely in response to the pandemic. Later, some schools began using a hybrid system of a few days in school and a couple of days of learning remotely. At the end of summer 2021, some schools began planning to fully open back up for the new school year (via CNN).
With kids going back to in-person learning, the CDC has advised many protection strategies to keep kids from getting COVID-19. That starts with children and adults wearing masks while indoors at school. In addition, anyone experiencing symptoms of COVID-19 is advised to stay home and get tested. Unfortunately, COVID-19 vaccines for children under 12 have yet to be authorized (via CNN Health). Additionally, due in large part to the spread of the delta variant, COVID-19 cases are increasing in children — and they are increasingly quickly (via Mayo Clinic). Here is what the data is showing.
COVID-19 cases in children have 'increased exponentially'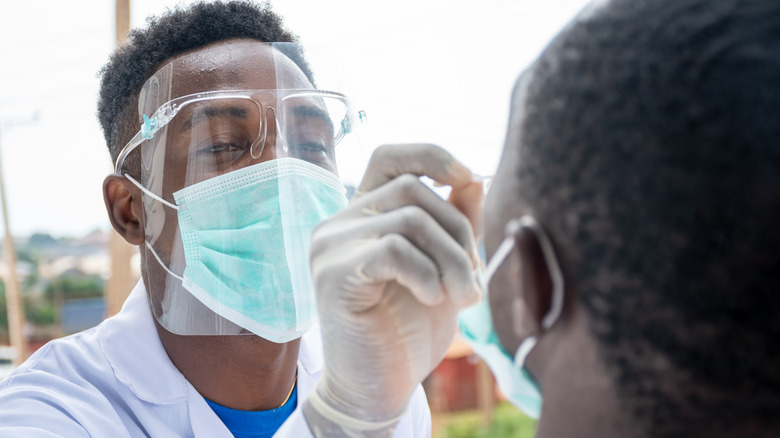 i_am_zews/Shutterstock
The American Academy of Pediatrics (AAP) published a statement on Monday, September 13 explaining that COVID-19 cases in children have "increased exponentially." Cases in children were initially low during the summer but have gone up 240% since early July 2021 (via CNN Health).
"Since the pandemic began, children represented 15.5% of total cumulated cases," the AAP revealed. "For the week ending September 9, children were 28.9% of reported weekly COVID-19 cases." In total, about 5.3 million children have tested positive for COVID-19 since the start of the pandemic. 
While these statistics are disheartening, the AAP confirmed that children appear to be far less likely than adults to experience severe COVID-19 infection or death as a result of COVID-19. As of September 12, 2021, the CDC has reported 523 deaths from COVID-19 in children age 18 and younger. This accounts for 0.27% of all COVID-19 deaths (via Action News).