When Can Children 12 And Under Get The COVID-19 Vaccine?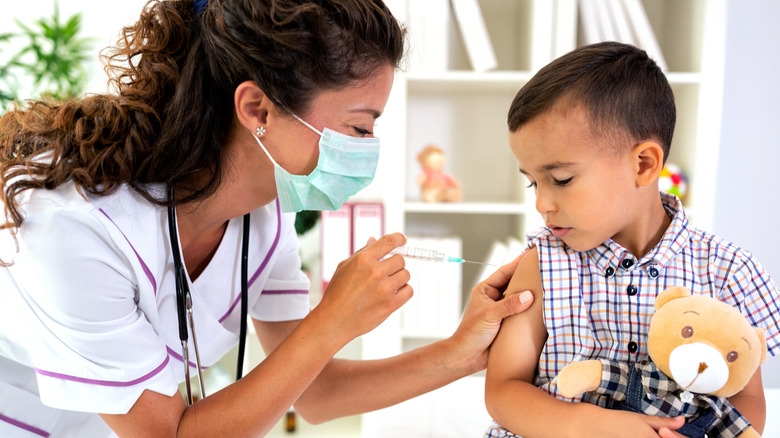 didesign021/Shutterstock
On Monday, August 23, the U.S. Food and Drug Administration (FDA) issued official approval of the Pfizer COVID-19 vaccine for those over the age of 16. Although emergency authorization of the vaccine is still available to those with compromised immunity as well as for children as young as 12 years of age, this recent development on behalf of the FDA has parents across the country wondering when the vaccine will be given official approval for widespread use in those under the age of 12.
Based on the progress of studies that are currently underway, Pfizer CEO Albert Bourla feels that by September they will have compiled enough research to apply for full FDA approval of the vaccine for children ages 5 through 11 (via NBC News). Completion of clinical trial research in children through age 4 is expected to follow. To further ensure the safety of those under 12, the FDA has increased the amount of research required for approval and is requesting four to six months of follow-up data demonstrating the vaccine's safety in children.
How will the vaccine be different for those 12 and under?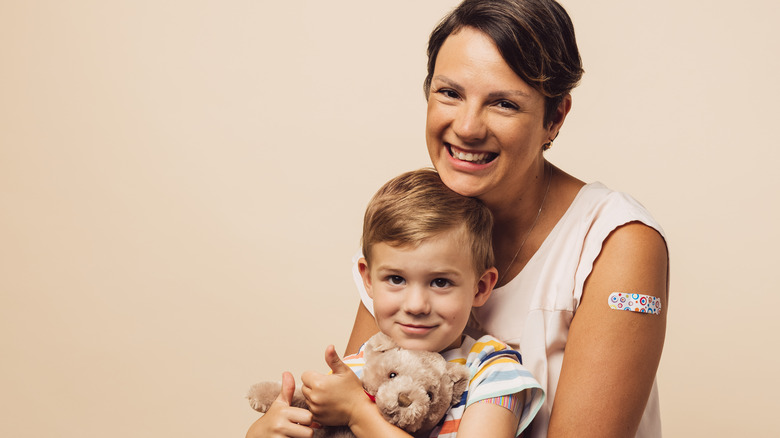 Jacob Lund/Shutterstock
The push for FDA approval of the vaccine for children comes not only from parents, but from the medical community as well. Due to the ongoing development of coronavirus variants, child cases of COVID-19 have increased. Dr. Lee Savio Beers, president of ​​the American Academy of Pediatrics, wrote to the acting commissioner of the FDA, stating, "The delta variant has created a new and pressing risk to children and adolescents across this country" (via NBC News).
When it comes to the specifics of how the Pfizer vaccine will be administered in children, studies reveal that the dosage amounts may differ from those required for fully vaccinated adults. Dr. Bob Frenck, director of the Vaccine Research Center at Cincinnati Children's Hospital, told CNN that just one third the amount of the standard adult 30-microgram dose proved to be equally as effective in providing the same level of immunity to children ages 5 through 12. Knowing this, Frenck goes on to say, "So because of that, for the 5-12-year-old dosing we are looking at 10 micrograms, and then, in the younger kids, under 5, even going down further to 3 micrograms."
Additionally, the side effects reported in children proved to be similar or less so than the side effects observed in adults, including soreness at the site of the injection, fatigue, fever, and headache.