Everything We Know About The Third Pfizer COVID-19 Vaccine Dose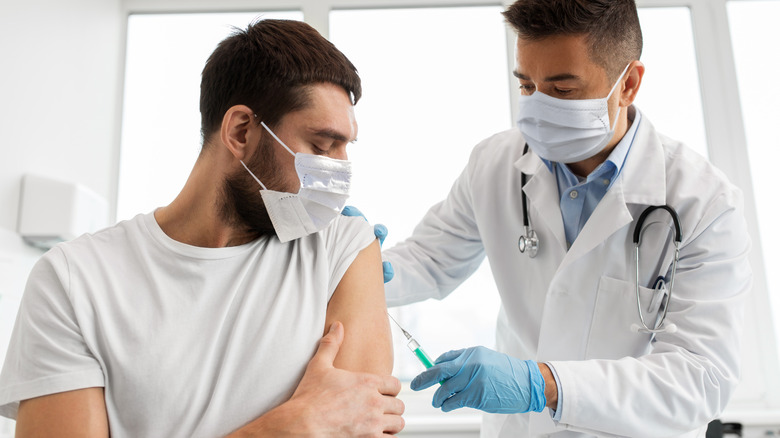 Syda Productions/Shutterstock
Today the Food and Drug Administration released an analysis on data presented to them by Pfizer regarding the effectiveness of a third COVID-19 dose (via CNBC). Pfizer said that they believe a third vaccine dose is a good option for Americans, stating that an additional shot "has a reactogenicity profile similar to that seen after receipt of the second primary series dose and restores high levels of protection against Covid-19 outcomes (back to approximately 95% protection)."
Pfizer's data comes from real-world evidence in Israel, where a third dose of the Pfizer vaccine was offered to all citizens at the end of August (via The Times of Israel). Pfizer's evidence is limited to data collected between July 1 and August 30. During this time, the Delta variant was sweeping through the country. On August 1, a third COVID-19 vaccine dose was offered to citizens of Israel who were 60 years or older. Third doses were available to anyone over the age of 30 a few weeks later and open to all citizens over the age of 12 by August 29.
Although the FDA released their analysis about Pfizer's data, they did not make it clear where they stood on Americans needing a third vaccine dose. They are reportedly still waiting on more verified data.
The United States has still not approved a third vaccine dose for most Americans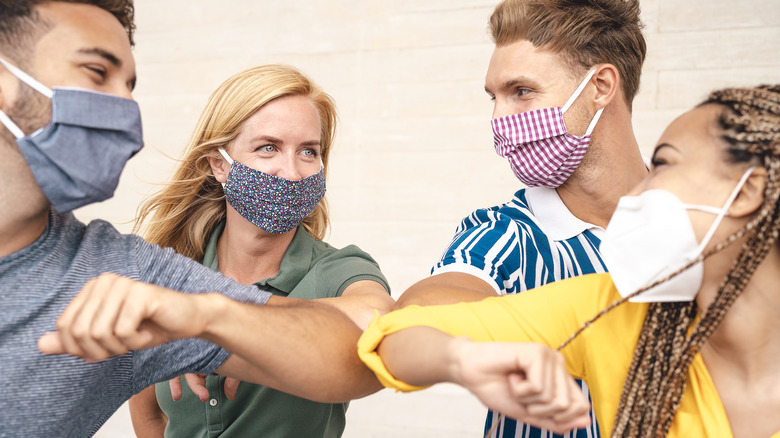 Alessandro Biascioli/Shutterstock
Even though Israel has seen success with its COVID-19 booster program, the FDA has not yet approved a third vaccine dose for most Americans. In August, the FDA authorized emergency use of a third dose of Pfizer-BioNTech and Moderna COVID-19 vaccines for people who are immunocompromised (via U.S. Food and Drug Administration). While that vaccine is currently being administered to a small group of people, most Americans are not eligible for a third shot at this time.
According to CNBC, the FDA is still reviewing other studies about a third dose of the COVID-19 vaccine and has come across some conflicting information. They also noted that the data from Israel is all observational. While helpful, it doesn't hold the same weight as a clinical trial. "It should be recognized that while observational studies can enable understanding of real-world effectiveness, there are known and unknown biases that can affect their reliability," the FDA staff said in their analysis. "Due to these biases some studies may be more reliable than others."
Pfizer has officially requested that the FDA approve a third dose of the COVID-19 vaccine for the general public. The FDA's Vaccines and Related Biological Products Advisory Committee is scheduled to meet on Friday to discuss the request.