How Effective Is The Two-Dose Version Of The Johnson & Johnson COVID-19 Shot?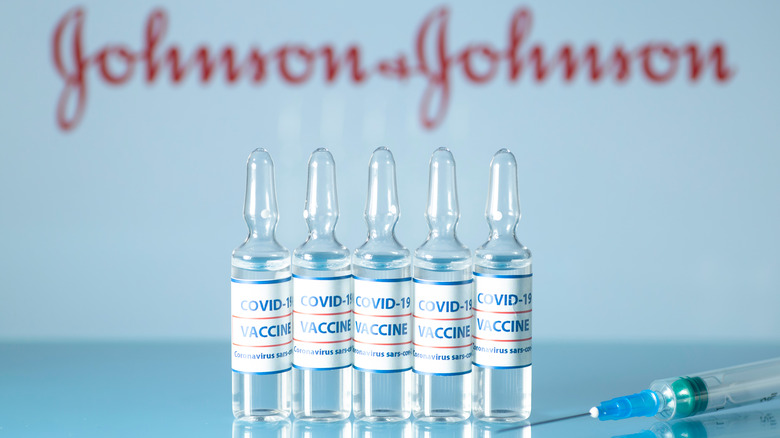 vovidzha/Shutterstock
On September 21, Johnson & Johnson released a statement saying that a two-dose version of its COVID-19 vaccine offers strong protection against the virus. So strong, in fact, that it can keep up with Pfizer and Moderna (via CBS). Although the results have not yet been reviewed by outside scientists, Dr. Mathai Mammen, the global head of Janssen Research and Development at Johnson & Johnson, revealed in the statement, "Our single-shot vaccine generates strong immune responses and long-lasting immune memory. And, when a booster of the Johnson & Johnson COVID-19 vaccine is given, the strength of protection against COVID-19 further increases."
In January 2021, Johnson & Johnson reported that its one-dose vaccine offered up to 66% protection in preventing moderate coronavirus symptoms and up to 85% protection against severe symptoms, according to CBS. While not as effective as the two-dose Pfizer and Moderna vaccines, the single-dose vaccine was given emergency use authorization (EUA) by the United States Food and Drug Administration (FDA) on February 27.
In their September announcement, Paul Stoffels, physician and vice chairman of the Executive Committee and chief scientific officer at Johnson & Johnson, explained that, while one dose is convenient, they "now have generated evidence that a booster shot further increases protection against COVID-19 and is expected to extend the duration of protection significantly."
Johnson & Johnson two-dose vaccine boasts 94% protection against COVID-19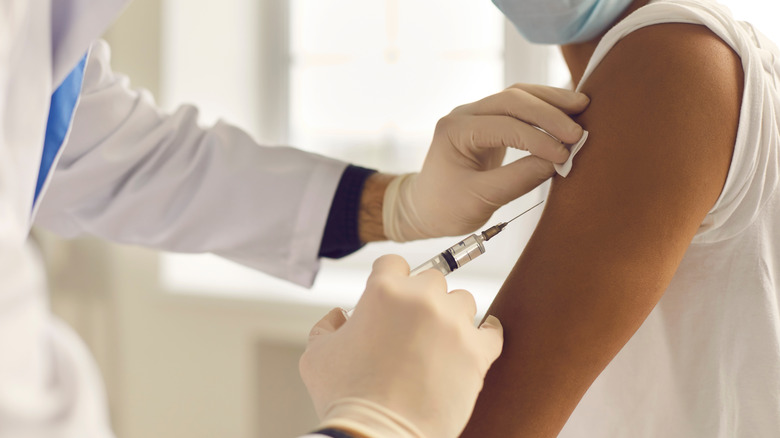 Studio Romantic/Shutterstock
In Johnson & Johnson's September statement, the company announced that their studies showed "94 percent protection in the U.S. with booster given at two months." Worldwide, two doses of the Johnson & Johnson vaccine appear to provide up to 75% protection against moderate-to-severe COVID-19 symptoms.
Dr. Dan Barouch, head of Beth Israel Deaconess' Center for Virology and Vaccine Research, told CNN, "If you wait longer and have [a] boost at six months or later then you likely will have better boost." This is supported by another study by Johnson & Johnson, which showed that a booster shot given six months or more from the original dose provides a 12-fold increase in antibodies, as opposed to the two-month booster, which offers up to a fourfold increase. Dr. Barouch continued, telling CNN, "For outstanding protection, then a second shot can be given at any time between two months and eight months — and the longer you wait, the better."