Meghan Trainor's Panic Disorder Explained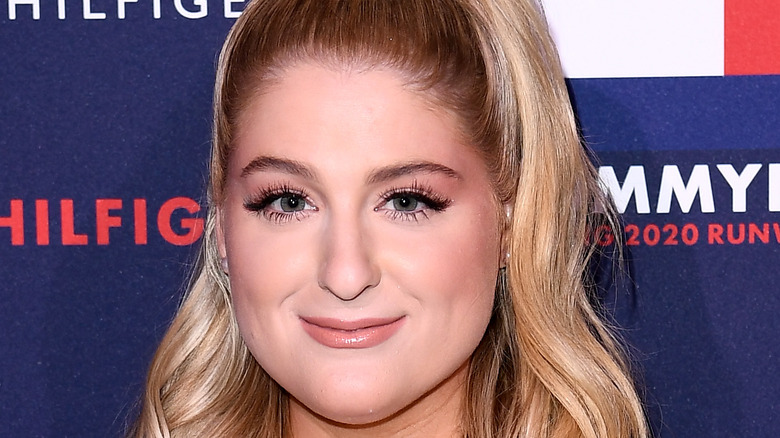 Jeff Spicer/bfc/Getty Images
No.1 Billboard-topping pop music star and television host Meghan Trainor has spent the last several years prioritizing her mental health. In an exclusive interview with People, she described her experience with anxiety during her rise to stardom with the release of hit singles such as fan favorite, "All About That Base." Despite her success, Trainor reveals feeling "mentally and physically" ill.
Recalling the experience of her first panic attack back in 2016, Trainor described how it affected her during a live on-camera announcement of the year's Grammy nominees. She told the publication, "I felt like I was going to pass out on live television. I was like, 'What's happening? I must be dying.' As soon as they said 'Cut,' I went offstage and was [gasping for air] in front of everyone."
It was during an emergency room visit that she was diagnosed with panic disorder. However, this is not the first time the star has opened up to fans about her mental health and the ways in which she has been learning to cope. During the development of her most recent album "Treat Myself" in early 2020, she tweeted, "When I started this album I was in a dark place of anxiety, fear, and self doubt. I've evolved so much with these songs. I've been learning how to be nicer to myself and love myself more."
What is panic disorder?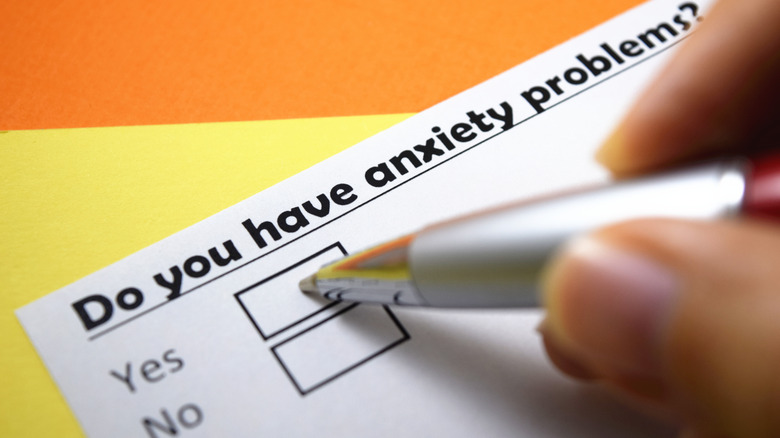 Yeexin Richelle/Shutterstock
According to the National Institute of Mental Health, panic disorder is a condition involving the frequent and sudden onset of intense fear. Often debilitating, symptoms can feel similar to those of a heart attack including pain in the chest, shortness of breath, a racing heart, and mental distress. Nearly 5% of Americans can expect to experience panic disorder during their lifetime, with annual rates of panic attacks sitting even higher at around 11% (via Cleveland Clinic). 
Psychologist Kevin Gilliland described the experience of a panic attack to People, saying, "It's as if our mind takes the worst-case scenario possible and our body acts as if it's absolutely going to happen. ... The level of discomfort is so intense that people often go to the emergency room because they believe they're having a heart attack." For those diagnosed with panic disorder, there are professional treatments and lifestyle changes that may provide some relief.
How to cope with and treat panic attacks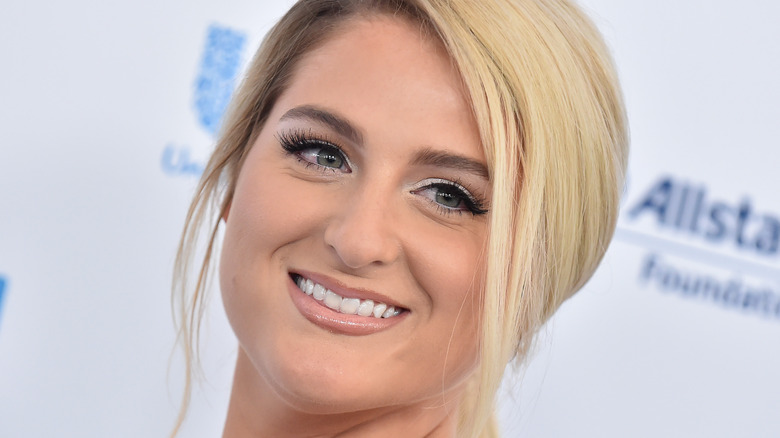 DFree/Shutterstock
Experts at the Mayo Clinic suggest reducing one's intake of alcohol and caffeine and implementing regular exercise into your daily routine, which can help induce a state of calm. Support groups and therapy treatments have also been shown to be beneficial including cognitive behavioral therapy (CBT) which helps patients disassociate feelings of fear from panic attack symptoms.
In addition to turning to family for support, Meghan Trainor revealed to People that medication has helped relieve her anxiety symptoms: "I'm not ashamed to say I'm on antidepressants. That medicine saved me, saved my life, saved my career. I'm back better than ever."
If you or someone you know is struggling with mental health, please contact the Crisis Text Line by texting HOME to 741741, call the National Alliance on Mental Illness helpline at 1-800-950-NAMI (6264), or visit the National Institute of Mental Health website.