When Will The COVID-19 Vaccine Really Be Available For Young Children?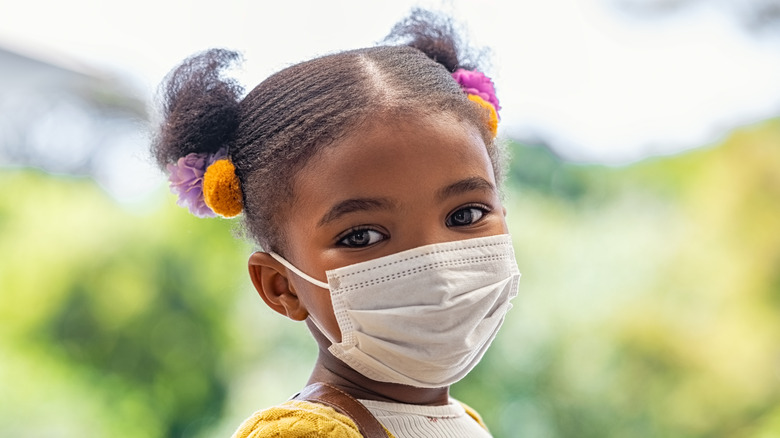 Rido/Shutterstock
Many kids across the country are back in school, and many parents are awaiting a COVID-19 vaccine for their little ones. Children aged 12 and older are eligible to get vaccinated, but those aged 5 to 11 are still waiting, as of this writing.
Pfizer published a statement on September 20, 2021, sharing results from their phase 2/3 trial in younger children. The company noted a "favorable safety profile and robust neutralizing antibody responses in children 5 to 11 years of age using a two-dose regimen of 10 [micrograms] administered 21 days apart." In comparison, the dose for people 12 and older is 30 micrograms. This trial has shown the antibody response to this dose in kids aged 5 to 11 is comparable to the 30-microgram doses in people aged 16 to 25. Pfizer plans to submit this information to the U.S. Food and Drug Administration. After which, the company hopes to get approved for emergency use authorization.
When will young children be able to get vaccinated?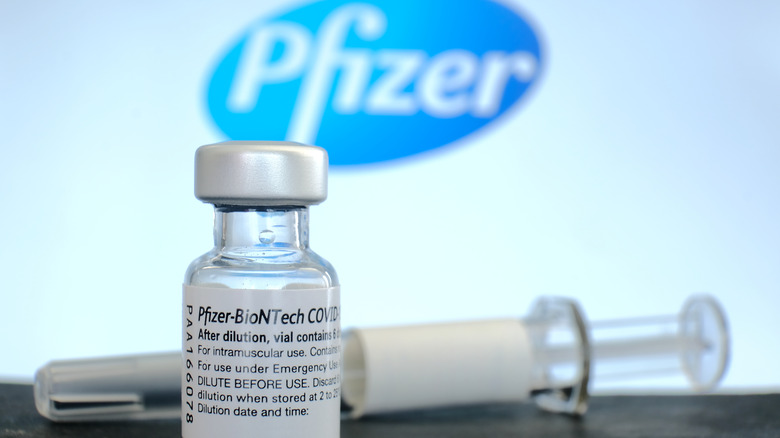 Flowersandtraveling/Shutterstock
After Pfizer submits its data to the FDA and requests emergency use authorization (EUA), it could be subject to a four- or six-week review process. Depending on how long the process takes, the Pfizer COVID-19 vaccine could be available for children aged 5 to 11 as early as the end of October or the beginning of November, Dr. Scott Gottlieb, a Pfizer board member and former commissioner of the FDA, told CNN.
In a statement published earlier in September, the FDA said, "When a completed request for EUA or approval has been received by the FDA, the agency will carefully, thoroughly and independently examine the data to evaluate benefits and risks and be prepared to complete its review as quickly as possible, likely in a matter of weeks rather than months. However, the agency's ability to review these submissions rapidly will depend in part on the quality and timeliness of the submissions by manufacturers."
Dr. Anthony Fauci, director of the National Institute of Allergy and Infectious Diseases, believes there's "a good chance" the vaccine could be ready as early as Halloween (via CNN).