Inside Mark Hoppus' Update On His Cancer Diagnosis After Chemotherapy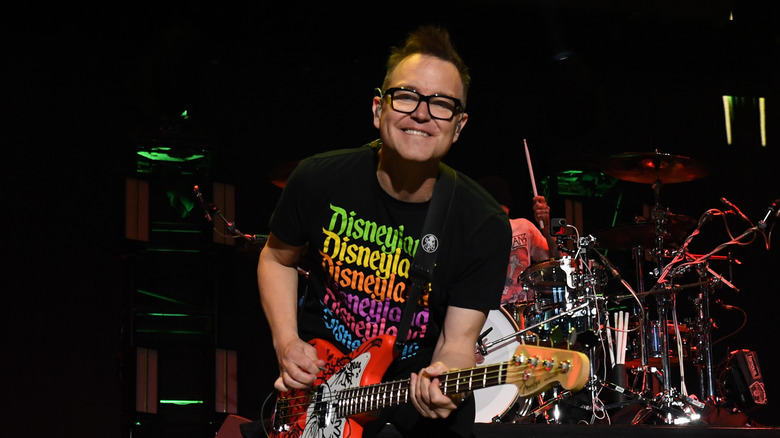 Kevin Mazur/Getty Images
Blink-182 guitarist and singer Mark Hoppus shocked fans in late June when he revealed that he had been diagnosed with cancer. At that time, Hoppus wrote on Twitter, "For the past three months I've been undergoing chemotherapy for cancer. I have cancer. It sucks and I'm scared, and at the same time I'm blessed with incredible doctors and family and friends to get me through this."
Although Hoppus didn't let the public know exactly what form of cancer he had at the time, he later revealed a diagnosis of stage four diffuse large B-cell lymphoma (DLBCL), which is an aggressive form of non-Hodgkin lymphoma that grows in white blood cells (via MSN). Since DLBCL occurs most often in people over 60, Hoppus' case is unusual because of his age of 49. Coincidentally, the star's mother had also had the exact same form of cancer and was able to beat it (via Billboard).
Hoppus revealed that he's finally cancer-free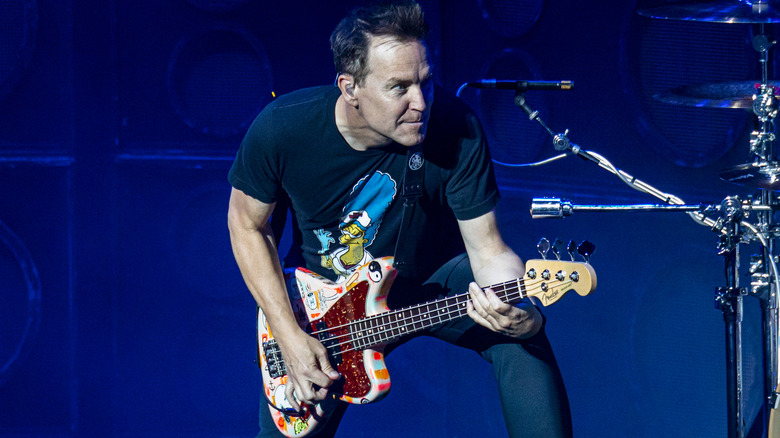 Scott Legato/Getty Images
The California rock star endured 6 months of chemotherapy, which left him feeling sick, tired, and nauseous. "The first chemo, I felt like I was a zombie that fell onto an electric fence and was just being shocked," Hoppus said during a Twitch Q&A (via Rolling Stone). "The second round of chemo, I just felt very weak and tired. Really just like the worst flu ever. The third round of chemo, I started retching. Nauseous and that whole thing." After his final round of chemo, Hoppus tweeted, "Getting pumped full of poison every three weeks is my normal." 
In the long run, the treatments paid off. On September 29, the musician sent an elated message to fans on social media, stating that he's finally beat the disease. "Just saw my oncologist and I'm cancer-free!!" Hoppus wrote on Instagram. "Thank you God and universe and friends and family and everyone who sent support and kindness and love. Still have to get scanned every six months and it'll take me until the end of the year to get back to normal but today is an amazing day and I feel so blessed."