Is Another COVID-19 Surge Possible Despite An Increase In Booster Shots?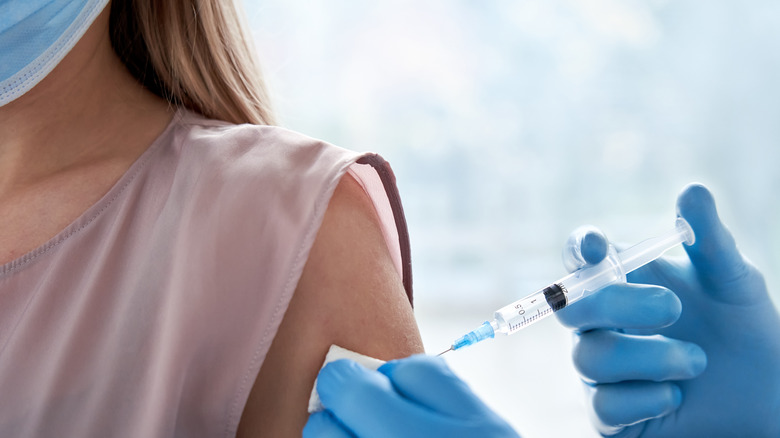 insta_photos/Shutterstock
We recently received good news that new COVID-19 cases and hospitalizations are on the decline after a summer surge driven by the delta variant. According to Centers for Disease Control and Prevention (CDC) data, the number of new cases has declined from over 191,000 on the first of September to just below 118,000 on October 1. On top of that, hospital admissions for COVID-19 have declined from a 7-day average of over 12,000 on September 1 to a 7-day average of 7.428 in the beginning of October (per CDC).
However, we also understand that this is not yet time to let our guards down. The CDC reports that 44% of the American population is not yet fully vaccinated, and the number of unvaccinated people seeking their first (281,303 per day) and second shots (292,297 per day) has been outpaced by the number of vaccinated people getting booster shots (384,963 per day).
Another COVID-19 surge is possible if many people remain unvaccinated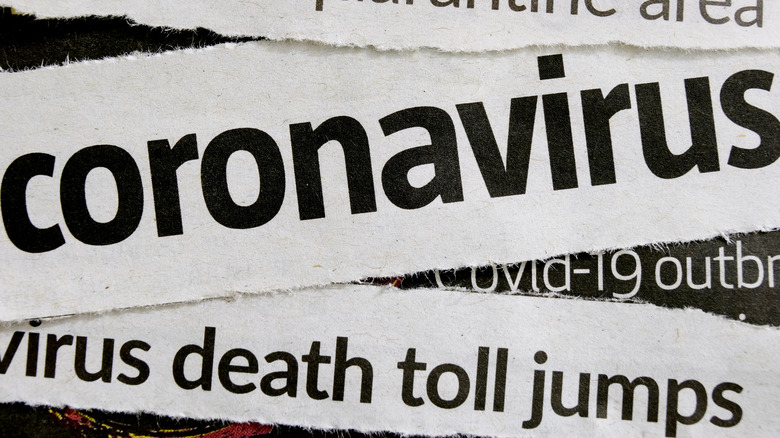 sweeann/Shutterstock
Former head of the CDC Tom Frieden told CNN on Wednesday that "This wave is receding, but unless we get the nearly 70 million unvaccinated Americans vaccinated, we are at risk for future waves."
This is especially true in light of the cool weather ahead that will lead many people to head indoors, where there is a higher risk of COVID-19 transmission (per Healthline).
That being said, a projection shared with NPR by researchers who advise the CDC suggests that the most likely scenario is that there will be no winter surge and that COVID-19 cases will continue to decline in coming months, possibly reaching fewer than 10,000 new COVID infections and fewer than 100 deaths per day by March. However, COVID-19 is unpredictable, and it is possible (though unlikely) the pandemic could get worse before it gets better.
One of the worst case scenarios is the spread of a variant that evades the vaccines, which CDC Director Rochelle Walensky said in July may be "just a few mutations away" (per Business Insider). One of the best ways to prevent this is to get more people vaccinated, as vaccinated people give the virus less chance to mutate because they are only one-fifth as likely to contract the disease (per CDC).