Will Children Under 11 Be Eligible For The COVID-19 Vaccine Sooner Than Expected?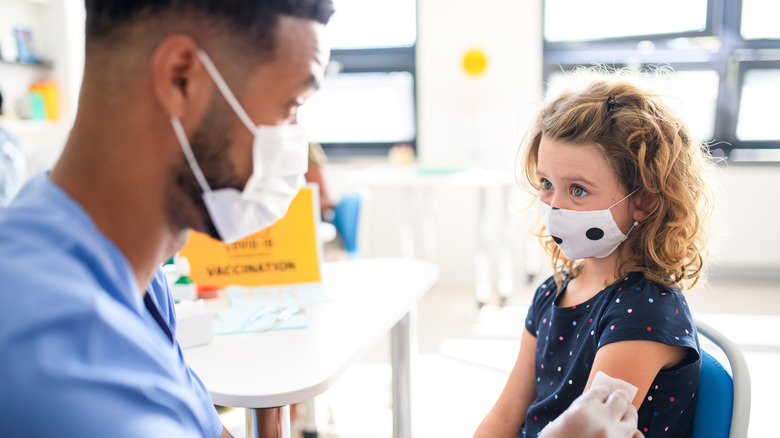 Halfpoint/Shutterstock
So far, COVID-19 vaccinations in the U.S. have been approved only for citizens ages 12 and over (via CNN). But since the beginning of the pandemic, about 6.2 million children have been diagnosed with the virus. While less than 5% of severe cases and hospitalizations have occurred in this population, the Biden administration has been committed to widespread vaccine access and adoption, including for children. Upcoming federal regulatory decisions will determine if American children between the ages of 5 and 11 will be eligible to get the COVID-19 vaccine as early as the first week of November. This has the potential to impact 28 million children across the U.S. But in order for this to happen, the FDA must authorize the vaccination, and hand their findings over to the CDC, who will review and sign off on the recommendation. Dr. Anthony Fauci, President Biden's Chief Medical Advisor, expects the FDA's recommendation to be handed over by November 2-3, when the CDC is expected to meet regarding the vaccine.
Pfizer is prepared for distribution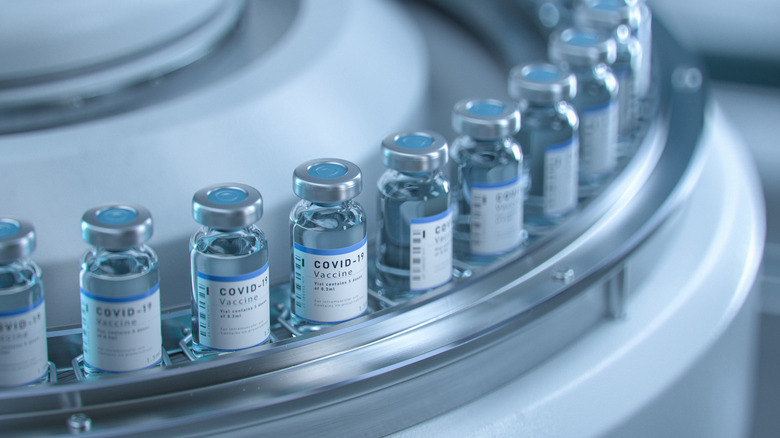 Gorodenkoff/Shutterstock
According to CNN, the Biden administration reports they have a plan in place for immediate distribution once the FDA approves vaccination of younger children. This translates into 65 million pediatric doses of the Pfizer vaccine. And Pfizer says they're ready to go as well. Dr. Scott Gottlieb, a Pfizer board member, stated that the biotech company plans to ship out doses as soon as the FDA authorizes the vaccine for use, and even before the CDC officially signs off. Pfizer is optimistic that some locations will have the supplies needed to deliver the vaccines as soon as November 4th or 5th, immediately after the federal approval process is anticipated to be finalized. While Dr. Fauci is insistent that federal regulation should not be rushed, he's confident in the safety and efficacy of the vaccination. Perhaps this is because the FDA and Pfizer recently released statistical data suggesting the vaccine was 90.7% effective against symptomatic COVID-19 in young children, and that any associated risk seemed to outweigh the benefit (per CNN).