What You Need To Know About Pfizer's COVID-19 Pill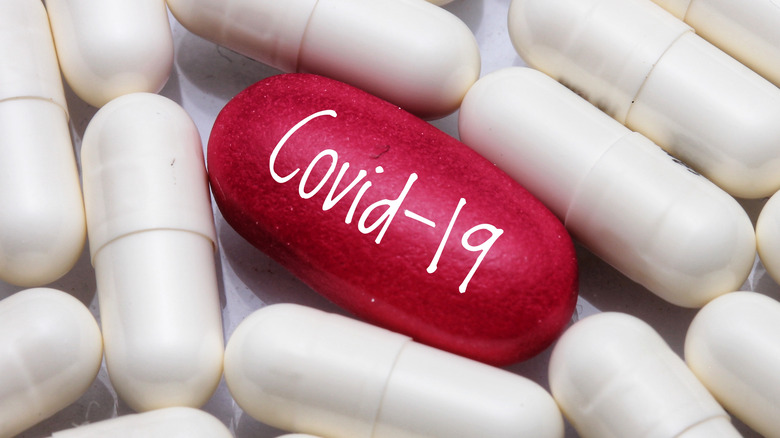 Zety Akhzar/Shutterstock
Pfizer's experimental COVID-19 pill is highly effective at reducing the risk of death and hospitalization for high-risk patients, the pharmaceutical company announced in a press release on Friday. According to an interim analysis of Pfizer's clinical trial data, the pill showed an 89% reduction in deaths and hospitalizations when administered within the first 3 days of symptom onset. 
In a study of more than 1,200 high-risk COVID-19 patients, participants who got the drug were far less likely to be hospitalized than those who only received the placebo. Of the people in the active drug group, no one died and only 3 were hospitalized. In the control group, however, 7 people died and 27 ended up in the hospital. "These data suggest that our oral antiviral candidate, if approved or authorized by regulatory authorities, has the potential to save patients' lives, reduce the severity of COVID-19 infections, and eliminate up to nine out of ten hospitalizations," said Pfizer CEO Albert Bourla.
How does Pfizer's COVID-19 pill work?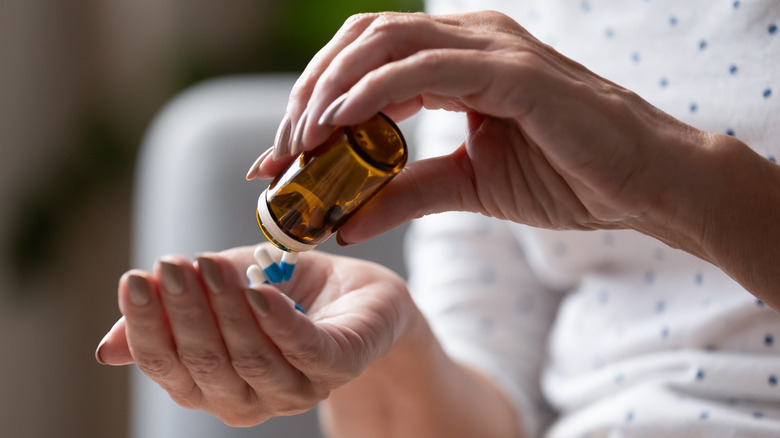 Fizkes/Shutterstock
The experimental antiviral drug, which Pfizer plans to name Paxlovid, is a protease inhibitor that is designed to prevent the virus from replicating inside the cells by blocking the action of protease enzymes (via Insider). Protease enzymes are what allow viruses to multiply inside the human body. Paxlovid, however, prevents this from occurring.
The Pfizer treatment involves a series of 30 pills taken over the course of 5 days, along with a low dose of ritonavir. It is another antiviral drug that helps protease inhibitors, like Paxlovid, stay in the body for longer periods of time. In Pfizer's clinical trials, participants were given 3 pills to take every 12 hours, 2 of which contained Pfizer's antiviral drug. The third pill was ritonavir — an antiviral and protease inhibitor commonly used to treat human immunodeficiency virus (HIV).
Those who were given the treatment within 3-5 days of symptom onset saw an 89-85% decrease in deaths and hospitalizations, which was ultimately the desired effect of the pill. "I would say this is as close as you can come with an antiviral to short-term cure-like outcomes," Mikael Dolsten, Pfizer's chief scientific officer, told Insider. "It's an extraordinary effect."