The FDA Now Says That All Adults Can Get These COVID-19 Vaccine Boosters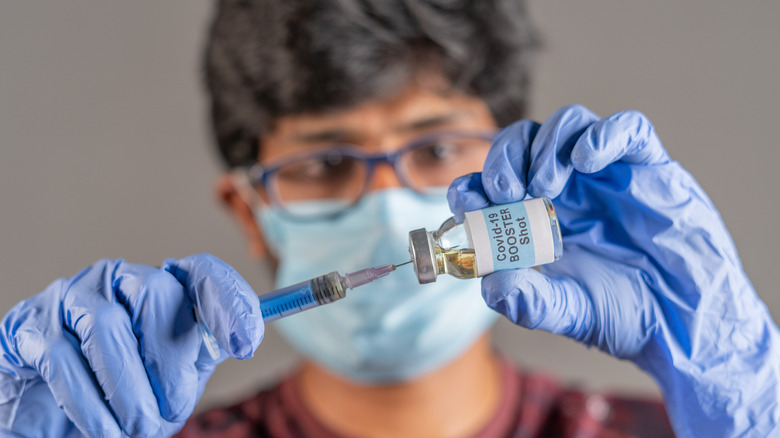 WESTOCK PRODUCTIONS/Shutterstock
As of Friday, November 19, the U.S. Food & Drug Administration (FDA) has authorized Pfizer and Moderna booster shots to all adults 18 and older (via NPR). Previously, the Moderna and Pfizer booster shots were available to those who met age requirements or who were at an increased risk for COVID-19 infection as long as six months' time had passed after their completed rounds of vaccination. Additionally, in October, the Johnson & Johnson booster was also recommended for all adults who received the initial Johnson & Johnson vaccine (via Yale Medicine). Now, both the Moderna and Pfizer vaccines may be made available to all Americans at least 18 years of age by as early as the weekend before Thanksgiving, pending CDC authorization (via CNBC).
With research continuing to show a reduction in the vaccines' protection rates over time, the FDA felt it was imperative to expand the accessibility of booster shots. As reported by CNBC, head of the FDA's Center for Biologics Evaluation and Research Dr. Peter Marks said, "The FDA has determined that the currently available data support expanding the eligibility of a single booster dose of the Moderna and Pfizer-BioNTech COVID-19 vaccines to individuals 18 years of age and older. Streamlining the eligibility criteria and making booster doses available to all individuals 18 years of age and older will also help to eliminate confusion about who may receive a booster dose and ensure booster doses are available to all who may need one."
How soon will these booster shots be made available?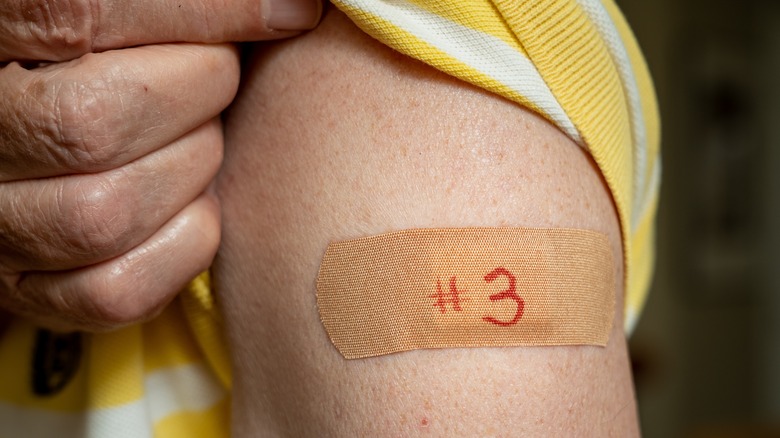 Steve Heap/Shutterstock
While the Centers for Disease Control and Prevention (CDC) reports that 80% of Americans over the age of 12 have been administered at least one dose of a COVID-19 vaccine, over 60 million individuals have yet to be vaccinated in the U.S., making them more susceptible to complications from infection (via CNBC). The authorization of the Moderna and Pfizer booster shots is timely, as disease experts anticipate a surge of COVID-19 cases during the upcoming winter months, especially with so many celebratory holidays right around the corner.
For those who have been eagerly awaiting this authorization, just how soon these booster doses will become available to the public is dependent on the CDC's authorization, which is scheduled to be discussed later on November 19 (via NPR). If authorized, the CDC plans to respond promptly to the needs of Americans and go to work making booster shots accessible to all adults.
Dr. Anthony Fauci, White House chief medical advisor, continues to stress the importance of vaccination and heightening one's protection stating, "It is not too late. Get vaccinated now. And importantly, if you are already vaccinated six months or more ago and eligible for a boost, get a boost" (via CNBC).