How Much Have COVID-19 Cases In Children Really Increased?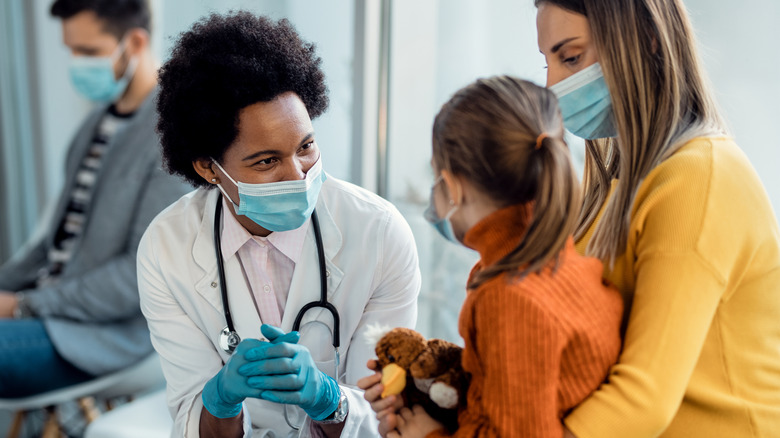 Drazen Zigic/Shutterstock
COVID-19 cases are once again trending upwards ahead of the holiday season, especially among children (via The New York Times). Despite seeing a decline in pediatric cases in the early fall, COVID-19 cases in children have increased by 32% in the past two weeks, according to a recent report from the American Academy of Pediatrics (AAP). During the week of November 18, nearly 142,000 children tested positive for COVID-19, marking the 15th consecutive week that child COVID-19 cases remained above 100,000.
While the number of children with COVID-19 has decreased since its peak in early September, it's still extremely high, according to the report. In fact, child COVID-19 cases accounted for more than a quarter of the country's caseload in the past week, even though children only make up 22% of the population. Although children are less likely to be hospitalized or experience severe illness from COVID-19 than adults, they can still spread the virus to others, including their teachers and family members, who may be at a higher risk of developing more serious symptoms.
Vaccinating children will offer protection and help curb the spread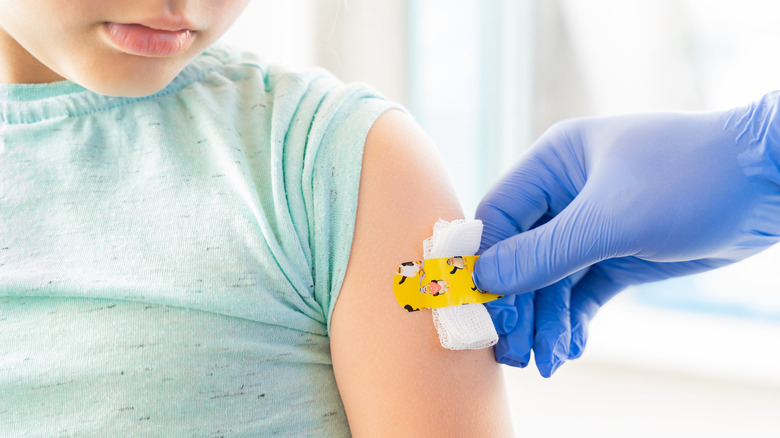 Ira Lichi/Shutterstock
While an exact cause for the increase in COVID-19 cases among children wasn't specified in the report, cases in children tend to go up and down as cases for adults rise and fall (via CNN). In addition, vaccine hesitancy among parents may also be contributing to the rising caseload. Now that children between the ages of 5 and 11 are eligible to get vaccinated against COVID-19, many parents are rushing to vaccinate their kids. However, others still remain hesitant.
According to a poll from the Kaiser Family Foundation, two-thirds of parents either want to wait and see how the vaccine performs or just refuse to vaccinate their children. However, vaccine experts view this as a mistake. "COVID-19 is a childhood illness," Dr. Paul Offit and Dr. Jeffrey Gerber wrote in Science. "Although it is true that most children experience asymptomatic or mild disease, some will get quite sick, and a small number will die. It's why children are vaccinated against influenza, meningitis, chickenpox, and hepatitis — none of which, even before vaccines were available, killed as many as SARS-CoV-2 per year."