Will Kids Under 12 Need A COVID-19 Booster Shot?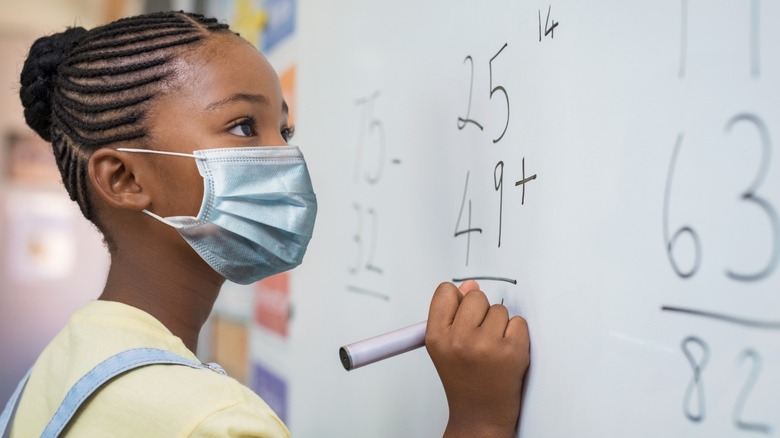 Rido/Shutterstock
Children aged 5-11 were authorized to receive the COVID-19 vaccine at the end of October. According to NBC News, over 2 million children between the ages of 5-11 were vaccinated as of mid-to-late November. Will these vaccinated children and ensuing children need to get a booster shot? 
According to CNN, while the emergency use of booster shots for 16- and 17-year-olds is pending approval, there have been no efforts as of yet to seek approval of booster shots for younger children. There is also no timeline as to when this process would begin. In the meantime, scientists are studying how well the 2 doses of the vaccine are protecting kids, if they have breakthrough infections, and if they have waning immunity.
"Most people really aren't talking about this yet because we don't know how long kids respond to the vaccine," Dr. Claudia Hoyen, director of pediatric infection control at UH Rainbow Babies and Children's Hospital, told CNN. "Kids' immunity may last longer and that would mean they may be on a different schedule than the adults, that's if they need one at all."
Why do kids have stronger immunity compared to adults?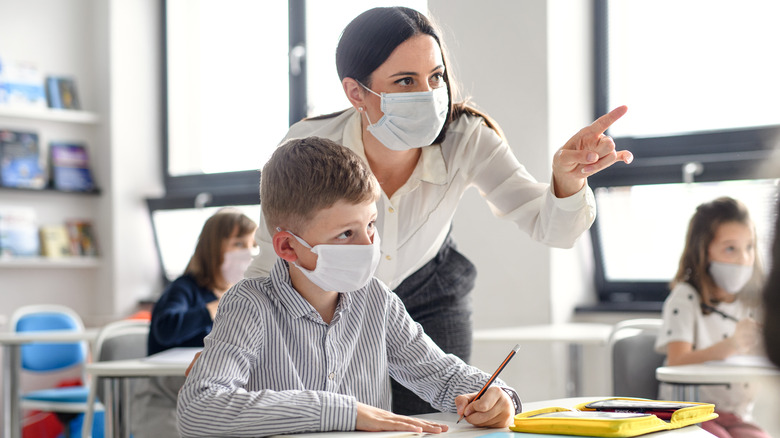 Halfpoint/Shutterstock
According to experts, an "innate immunity" response may be the reason why children have fared better than adults when it comes to getting COVID-19. While children do get very sick from COVID-19, the medical journal Nature reports that between the onset of the pandemic in March 2020 and August 2021, children made up only 2% of COVID-19 hospitalizations. "One of the few silver linings of this pandemic is that children are relatively spared," ​​Kawsar Talaat, an infectious-disease physician at the Johns Hopkins Bloomberg School of Public Health, told Nature.
With the highly transmissible Delta variant surging and kids back at school, however, children are reportedly starting to make up a larger proportion of infections and hospitalizations. As long as the pandemic continues, researchers fear that the virus could ultimately evolve in ways that would suppress the body's mechanisms that provide kids with their innate immunity response.
"Almost all viruses have developed ways of evading the innate immune system, and COVID-19 is no exception to that rule," Betsy Herold, a pediatric infectious-disease physician told Nature. "Right now — knock on wood — the kids are still winning with their innate immunity."
Scientists will need more test data to determine if boosters are needed for children under 12. In the meantime, the Centers for Disease Control and Prevention does recommend a third shot for "moderately to severely immunocompromised people ages 12 years and older" 28 days after receiving the second shot of the Pfizer-BioNTech vaccine.