Are Candles Bad For You?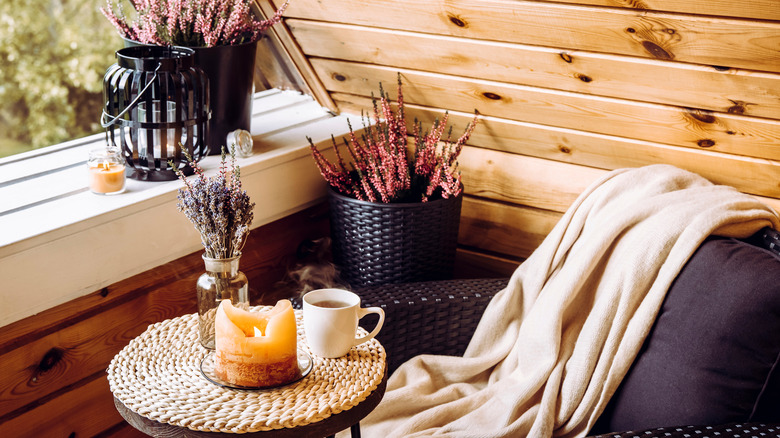 FotoHelin/Shutterstock
Hygge has exploded in the U.S. The Danish term The New Yorker reports as "a quality of coziness and comfortable conviviality that engenders a feeling of contentment or well-being," has been adopted by many who strive to live in more comfortable vibes. To help achieve hygge, candles may be a key accessory — everything from tiny tea lights to long-stemmed sticks. That soft flame flickering on top of a candle puts many of us in the mood to wind down and enjoy the moment. But before you light a flame and get too cozy, we have to consider if candles are a good choice for our health.
Firstly, it may depend on the type of wax for the candles you use. Healthline recommends using candles made with natural waxes such as beeswax or soy wax if you are worried about the dangers of paraffin wax. There is a belief that paraffin wax candles (made from petroleum) can emit toxic chemicals into the air when lit. However, this theory lacks conclusive research to back the belief.
All wax aside, if you're concerned about the wick being toxic, then luckily, this is most likely an outdated worry. "Most manufacturers stopped using leaded wicks in the 1970s, and they were officially banned by the U.S. Consumer Product Safety Commission in 2003, along with imported candles containing lead," says Habib Sadeghi, founder of integrative medicine center Be Hive of Healing, to Shape.
Burning candles is not bad for your health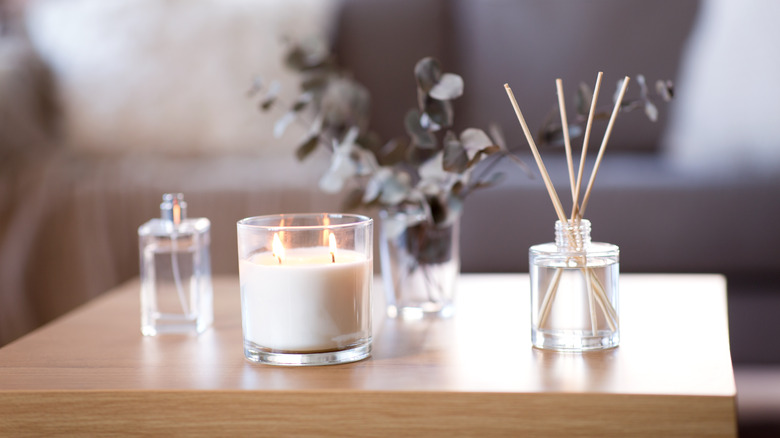 Syda Productions/Shutterstock
In addition to choosing the type of wax you feel most comfortable burning, you can also make sure you are lighting candles in well-ventilated areas to be on the safe side. "Toxicity risk increases when candles are burned in closed confined spaces for multiple days, over prolonged periods of time," says Megen McBride, a natural medicine doctor to Shape. "However when used occasionally with adequate ventilation, risks are significantly lowered, so cracking a window can be very beneficial," she says.
As for scented candles, Healthline states that there is not enough evidence to claim the compounds released while burning a scented candle are powerful enough to harm your health. Though scented candles may possibly cause allergy-related symptoms, like a runny nose and sneezing. 
If you have your candles, scented or unscented, lit and are ready for an evening of hygge, you can enjoy them with a good conscience in regard to your health. Modern-day candles haven't proven to be harmful, but for good measure, maybe crack a window just in case.