The CDC Just Made A New Recommendation Involving The Johnson & Johnson Vaccine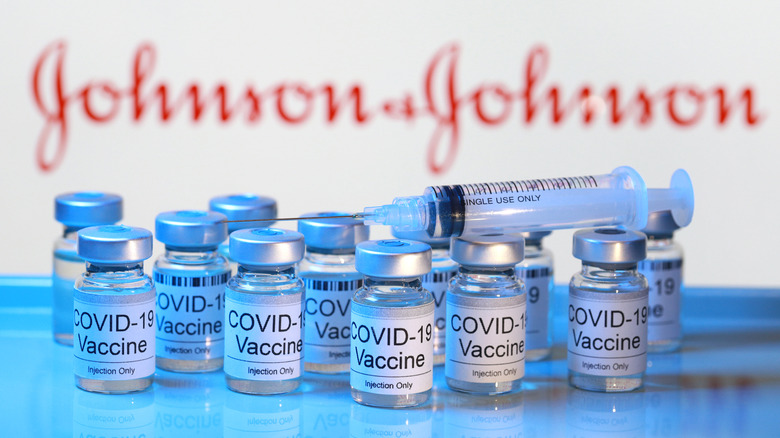 TY Lim/Shutterstock
With reported cases of COVID-19 on the rise due to the continued spread of the Delta variant (via Yale Medicine), as well as the emergence of the recent Omicron variant, vaccination has now been pushed with even more urgency by government officials (via The Washington Post). Echoing this need, Sandra A. Fryhofer, the American Medical Association's liaison to the CDC Advisory Committee on Immunization Practices (ACIP), states that now more than ever, "it's important to keep antibody levels high" (via AMA).
Upon further research, health officials now have data to provide further public guidance as to which of the COVID-19 vaccines are most preferred (via CNN). Of the three vaccines currently available — Pfizer, Moderna, and Johnson & Johnson — experts report that recent updated findings of health complications in recipients of the Johnson & Johnson vaccine, across men and women of all age groups, make it the least preferred vaccine when compared to Pfizer or Moderna.
mRNA vaccines are the new official recommendation of the CDC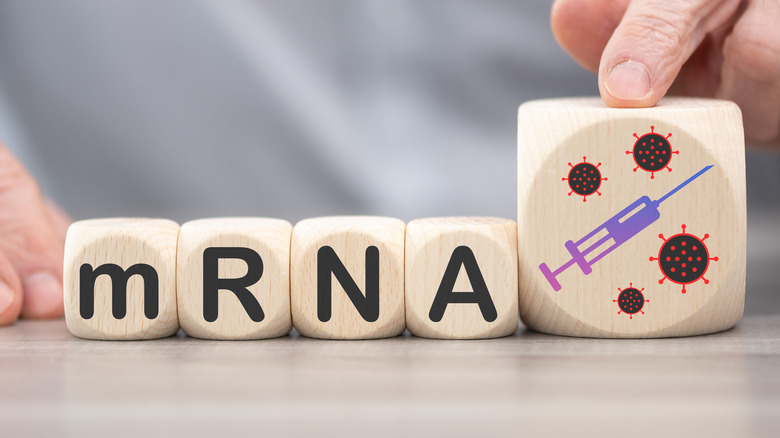 thodonal88/Shutterstock
While rare, 54 reports of a blood clotting disorder known as thrombosis with thrombocytopenia syndrome (TTS) have been found in U.S. recipients of the Johnson & Johnson vaccine (CNN). Proving to be higher than previously thought, rates of TSS were shown to be highest amongst women. However, rates were not found to differ significantly based on age. The CDC's Dr. Isaac See elaborated, stating, "The rates are now slightly higher for all age groups."
The CDC's new official recommendation now stands as, "mRNA vaccines are preferred over the Janssen Covid-19 vaccine for the prevention of Covid-19 for those 18 years of age and over." Experts encourage the public to take these findings as a positive reflection as to how vigilant medical experts continue to be in monitoring vaccine data. Dr. Matthew Daley of the Institute for Health Research at Kaiser Permanente Colorado states, "I want to remind everybody that this is in part a reflection of the strength of our vaccine safety surveillance system."
At this time, the Johnson & Johnson vaccine remains available to those who wish not to receive an mRNA vaccine, such as the Pfizer or Moderna vaccine.