Author And Longevity Expert Ryan Frederick Reveals The Components Of A Long And Healthy Life - Exclusive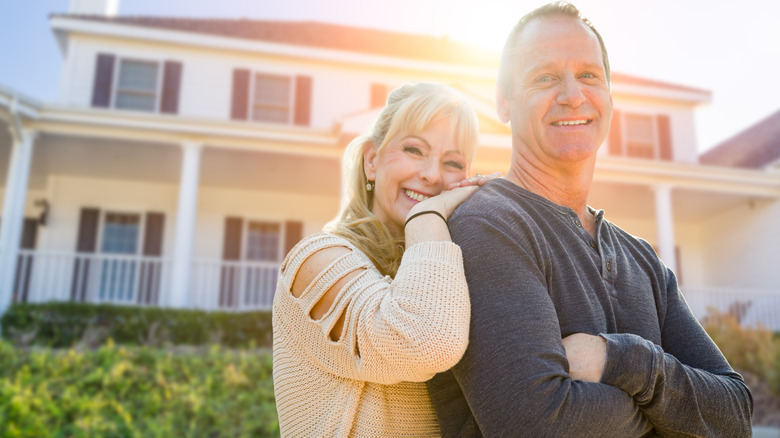 Andy Dean Photography/Shutterstock
We may receive a commission on purchases made from links.
In his book, "Right Place, Right Time," longevity expert Ryan Frederick outlines some of the best strategies for planning ahead when it comes to finding housing and how those choices culminate into a trajectory of healthful aging. In an exclusive interview with Health Digest, Frederick was gracious enough to share what some of the oft-overlooked elements of longevity look like and how we can all take small steps to set the appropriate foundation in our own lives. 
According to Frederick, the ability to plan for your uncertain future makes all of the difference when it comes to your health and how comfortably you age. "Arguably, the biggest accomplishment of the 20th century is that life expectancy more or less doubled in the U.S.," he explained. So this raises the question — how do we set ourselves up for success when our lifespan is likely to be longer than historically expected? 
Social connections are key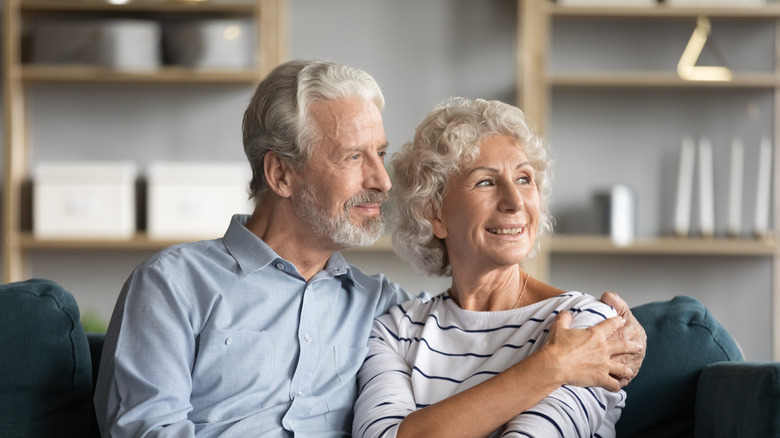 fizkes/Shutterstock
Ryan Frederick told Health Digest that "every situation's a snowflake because everyone's circumstances are different." While looking at the components of this equation globally, our needs are generally the same. However, once we zoom in on what our specific needs are, the outcomes vary. In his work and in our sitdown, Frederick reminds us that chronic loneliness is one big element that can impede our desires to make our golden years, well, golden. 
"Only about 30% of our longevity is linked to genetics. It's much more about purpose and social connection," he explained. For people who are socially disconnected and thus chronically lonely, the health implications mimic that of smoking around fifteen cigarettes per day. Because chronic loneliness can have such a drastic impact on our overall health, Frederick recommends older adults seek out housing that allows for easy social connections.
Some people may enjoy home-sharing as a way to forge social connections while other people might prefer to live among a community of people with similar interests. The social component spans far greater than just having a partner, Frederick detailed. His research has provided valuable insight to support the notion that a connected web of relationships and a "social fabric," as Frederick calls it, is more integral than a string of one-on-one relationships. Seeking out a like-minded community or people with whom you can enjoy a shared activity makes a huge difference when it comes to longevity. 
Like diet and exercise, 'place' is important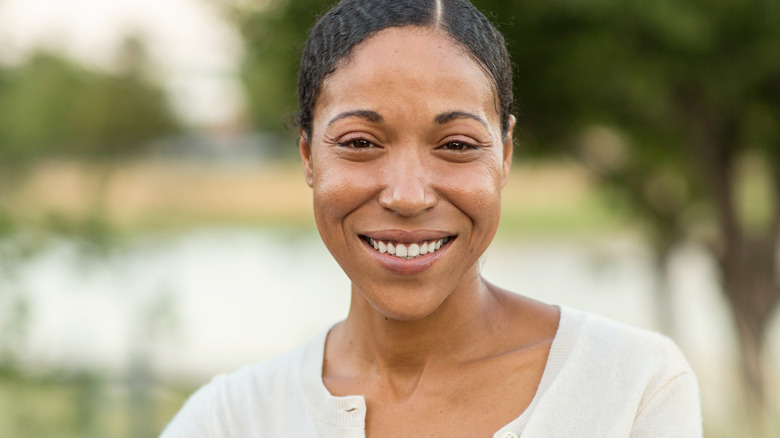 pixelheadphoto digitalskillet/Shutterstock
Although Ryan Frederick says circumstances vary from person to person, "place" is nevertheless important for all. Frederick defines "place" as the physical space in which you live, but also all of the components that a location offers in regards to quality of life. Frederick doesn't view place as binary, and his research has shown that the ability to adapt to our ever-changing needs allows us to age a little easier. Understanding the fluid nature of our housing decisions is yet another element that plays into the success of this method.
Once you understand how important housing decisions are in the second half of life, you can set the foundation to build a strong future. He views it this way: "If you care enough to watch what you eat, exercise more regularly, and save money, then this decision of place should be on that same pedestal." Yes, it's that important.
For more information on Ryan Frederick please visit www.smartliving360.com and be sure to follow him on social media: LinkedIn, Twitter, and Facebook. And don't forget to order your copy of "Right Place, Right Time: The Ultimate Guide to Choosing a Home for the Second Half of Life" on Amazon.