Sidney Poitier's Cause Of Death Explained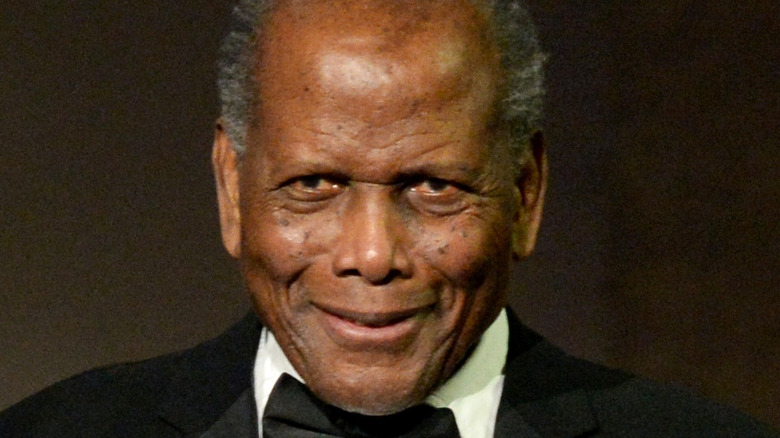 Michael Kovac/Getty Images
With a legendary Hollywood career spanning over 50 years, Sidney Poitier, actor, producer, director, author, and diplomat, has died at the age of 94 (via Forbes). Press secretary for the Prime Minister of the Bahamas Clint Watson told Forbes that the actor had died of "natural causes" at his Los Angeles-based home on Thursday, January 6. Since then, further details have emerged.
Poitier, the first Black man awarded an Oscar for Best Actor for his performance in "Lilies of the Field," was praised in the Hollywood Reporter's 1963 review of the film, citing the star's "comic talents." The review states of his performance, "He shows here his timing and technique are impeccable." Poitier will be remembered for his artistic talent, pushback against negative racial stereotypes in Hollywood, and commitment to civil rights activism (via NBC News).
Clint Watson told Forbes that Poitier's health had been "ailing for a while." Health struggles were reported to have taken a toll on the actor in years prior, including a cancer diagnosis at age 66 (via Survivor Net) as well as a previous fall that resulted in injury (via National Enquirer).
Sideny Poitier's health had been failing for a while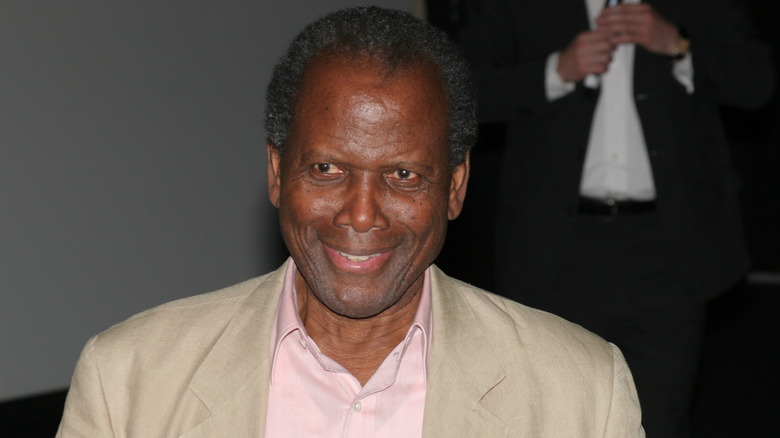 Denis Makarenko/Shutterstock
Sidney Poitier's cause of death was deemed a combined result of heart failure along with health struggles related to Alzheimer's dementia and a previous prostate cancer diagnosis in 1993 (via Daily Mail). Poitier had previously undergone surgery for prostate cancer and had successfully recovered (via Survivor Net).
According to the American Heart Association, heart failure is defined as a chronic condition in which the heart is not adequately pumping blood, thus impacting the body's ability to function. According to the Mayo Clinic, the condition often develops as a result of damage done by other alternate health conditions. Through preventative measures, experts explain that one can reduce their likelihood for heart failure such as by refraining from smoking, implementing stress management techniques, engaging in regular exercise, and maintaining a healthy diet.
Dedicated to promoting his health throughout his life, Poitier was previously described as a "health food and exercise enthusiast" by The New York Times. Poitier was meticulous when it came to his eating habits. Removing milk, sugar, red meat, and alcohol from his diet, the award-winning actor had been seen dining out on fruit, granola, and egg whites as a means to keep cholesterol levels low. In addition, Poitier was committed to incorporating vegetables into each of his daily meals. Coupled with exercise, his "iron-willed self-control" is believed to have contributed greatly to every facet of his life (via The New York Times).