How Pigs Might Change The Future Of Organ Donation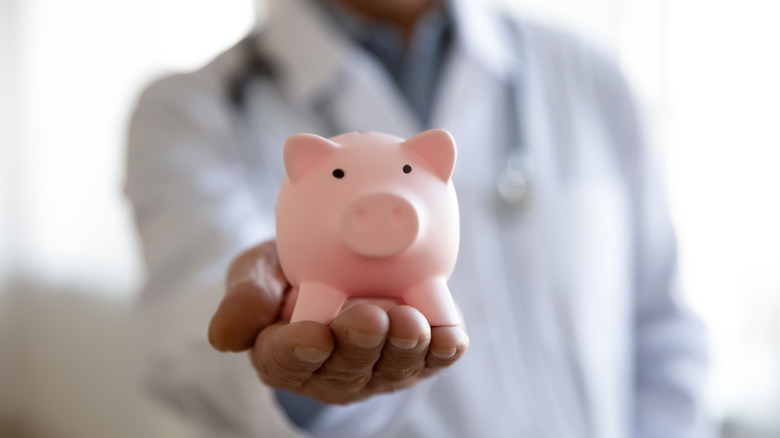 fizkes/Shutterstock
In a landmark moment for the medical community, advancements in organ donation were made with the completion of the first pig-to-human heart transplant on January 7, 2022 (via USA Today). Maryland resident Dave Bennett underwent a nine-hour experimental surgical procedure to receive a genetically modified heart from a 240-pound pig. Faced with a life-threatening heart condition, the patient emerged from surgery that his loved ones describe as "nothing short of a miracle." Post-operation, Bennett is now receiving blood flow assistance through the use of an ECMO machine for the time being (via USA Today).
Bennett is continuing to be monitored for potential infection and organ rejection, but has made it successfully past the critical initial two-day period. Bennett's surgeon, Dr. Bartley Griffith, the director of heart transplant program at the University of Maryland Medical Center, tells The New York Times that their approach is to take things one step at a time, stating, "It creates the pulse, it creates the pressure, it is his heart. It's working and it looks normal. We are thrilled, but we don't know what tomorrow will bring us. This has never been done before."
The unique transplant benefits of pig organs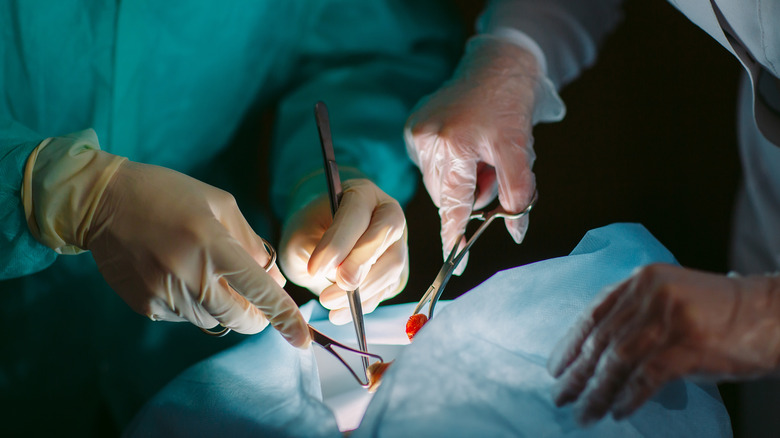 David Tadevosian/Shutterstock
With roughly 550,000 new cases of heart failure diagnosed annually (via Emory Health), an estimated 6.5 million people in the U.S. are living with heart failure (via NYU Langone Health). The American Heart Association defines heart failure as a condition in which the heart has become weakened in its ability to adequately pump blood to meet the body's needs. With heart donations in high demand, Donate Life America reports that over 3,000 Americans are on the national transplant waiting list in need of a new heart.
While animal organ donation is not new, pig organs have the potential to provide unique benefits to human transplant patients not offered by other animals that have been used for organ donation in the past. For example, unlike primates, pigs reach maturity much faster, within six months' time (via The New York Times). Additionally, with the advancements of gene-editing technology and cloning, pig organs have been modified in ways that reduce the chances for rejection by the human body.
Heart transplant patient and transplant surgeon at NYU Langone Robert Montgomery has high hopes for the future of transplant patients and their loved ones following the news of Bennett's surgery, telling USA Today, "This is a truly remarkable breakthrough. I am thrilled by this news and the hope it gives to my family and other patients who will eventually be saved by this breakthrough."