Louie Anderson's Cancer Diagnosis Explained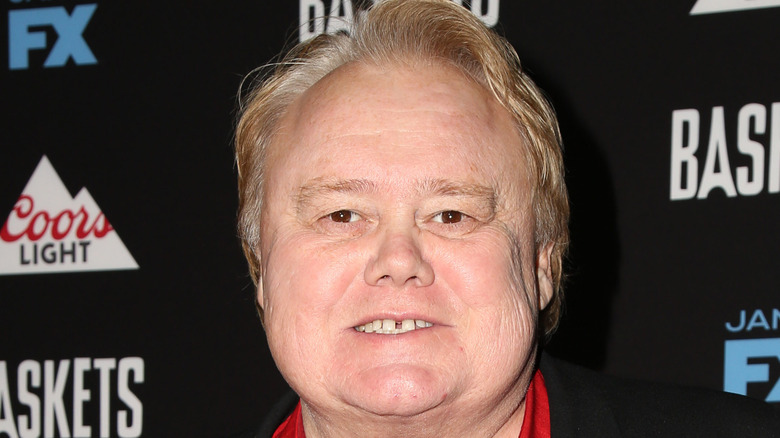 Kathy Hutchins/Shutterstock
Comedian and actor Louie Anderson is currently seeking treatment for cancer (via DailyMail). "Iconic comedian Louie Anderson is currently in a Las Vegas hospital being treated for DLBCL Diffuse large B cell lymphoma, a form of cancer. He is resting comfortably," his representative, Glenn Schwartz, said in a statement. It is unclear when Anderson was diagnosed. It has also not been revealed exactly what type of treatment Anderson is currently receiving.
Anderson has won three Emmy awards in his lifetime (via ABC News). The first two were for his role as a cartoon version of himself in the show "Life With Louie" and the third was for his role in the comedy "Baskets" in 2016. Anderson has also appeared in other shows and movies including "Scrubs," "Touched by an Angel," and "Coming to America." He currently hosts regular comedy tours. Last year, Anderson revealed that he had lost 40 pounds thanks to intermittent fasting. "No, it's a wonderful thing, the intermittent fasting," he said about the diet.
What is Diffuse Large B-Cell Lymphoma?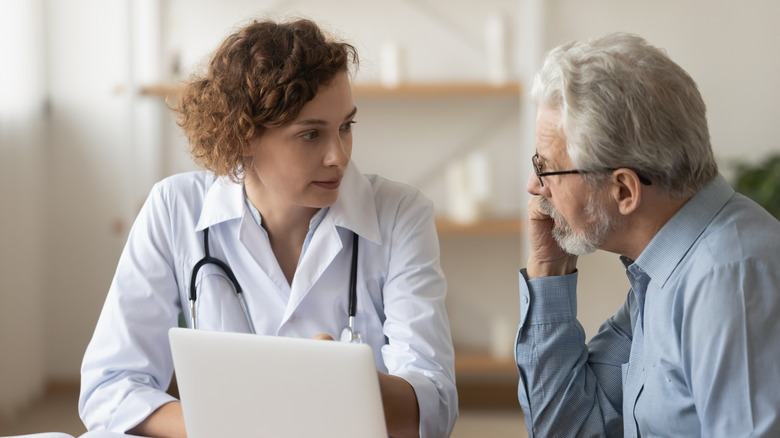 fizkes/Shutterstock
Diffuse large B cell lymphoma, or DLBCL, is a type of non-Hodgkin lymphoma (NHL). It is an aggressive form of cancer that develops in the B-cells in the lymphatic system (via Lymphoma Research Foundation). Although it can lead to death when untreated, most people make a full recovery with treatment (via WebMD). DLBCL is the most common type of non-Hodgkin's lymphoma. Experts are unsure exactly what causes this type of cancer, but there are certain risk factors that may contribute to it. Middle-aged white men are the most likely to develop this condition. On average, people are diagnosed at around 64 years old. Those with autoimmune diseases and those who have been treated with both radiation and chemotherapy in the past are also at an increased risk of developing DLBCL.
The most common form of treatment for DLBCL is called R-CHOP. This is a combination of pills and IV medicines that are delivered in cycles every three weeks. Some people receive a different type of chemotherapy treatment. The treatment will vary depending on a patient's age and health, as well as how far the cancer has progressed.