CDC Reveals The Best Way To Protect Yourself Against The Omicron Variant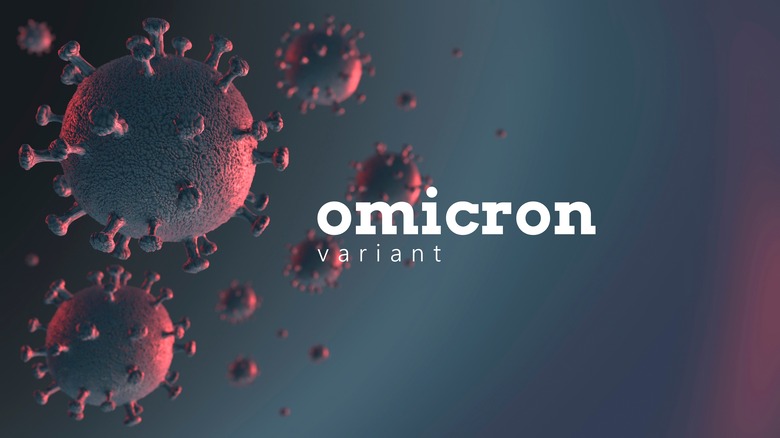 anushkaniroshan/Shutterstock
Booster shots provide the best protection against the Omicron variant of COVID-19, according to new research from the Centers for Disease Control and Prevention (CDC). Three studies examining the impact of the COVID-19 vaccines against the Omicron variant found that booster shots provide substantial protection against severe illness and hospitalization (via CNN).
The large-scale studies examined millions of cases, hundreds of thousands of emergency room visits, and tens of thousands of hospitalizations. The studies found that booster shots were 90% effective at preventing hospitalizations and 82% effective against urgent care and emergency room visits. The findings also revealed that people who received booster doses were less likely to get infected or develop symptoms. Those who were unvaccinated faced the highest risk of illness. This data highlights the importance of getting a booster dose five months after completing the primary vaccination series. The CDC recommends booster shots for anyone aged 12 and over.
A booster shot is required to be considered up to date on vaccinations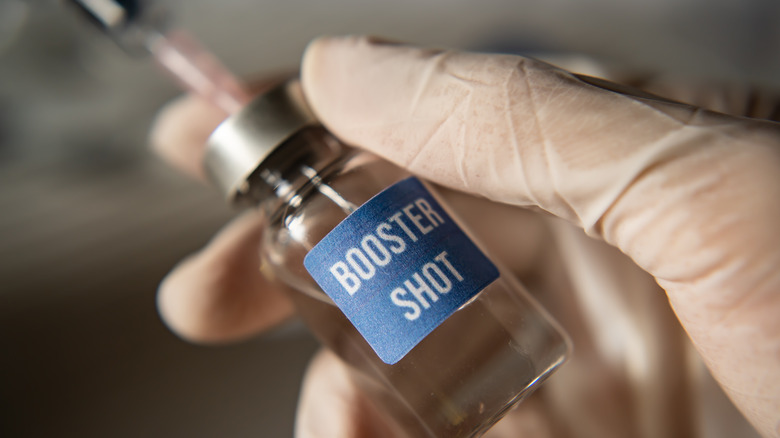 Wachiwit/Shutterstock
The CDC notes that a person is still considered fully vaccinated two weeks after the one-shot Johnson & Johnson vaccine or two weeks after the second dose of the mRNA Moderna or Pfizer-BioNTech vaccines, but to remain up to date, you need to receive a booster dose two months after your Johnson & Johnson shot or five months after your second mRNA shot. According to CDC director Dr. Rochelle Walensky, you're not up to date if you're eligible for an additional dose of the vaccine and still haven't received one (via NBC News).
"Protection against infection and hospitalization with the omicron variant is highest for those who are up to date with their vaccination, meaning those who are boosted when they are eligible," Dr. Walensky said during a White House Covid Task Force news briefing on Friday, per NBC News. "There are still millions of people who are eligible for a booster dose and have not yet received one." To date, less than half of all eligible Americans have received a booster shot.