Children Under Five May Be Eligible For COVID-19 Vaccines Sooner Than You Think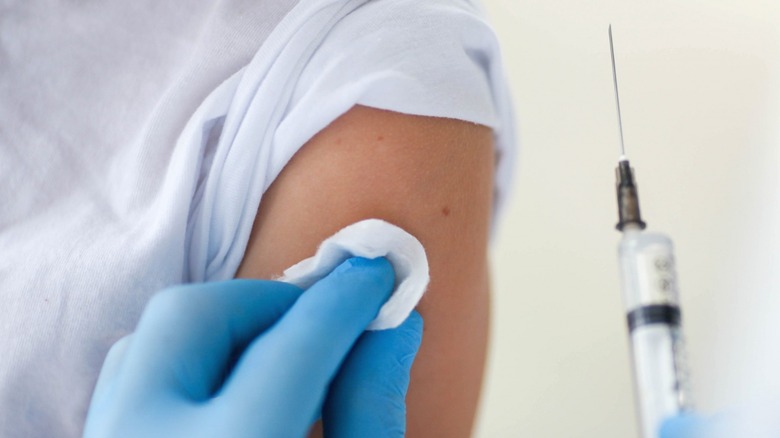 smile23/Shutterstock
Pfizer and its partner, BioNTech, are expected soon to ask the Food and Drug Administration (FDA) to authorize an emergency two-dose series for the 19 million American children under five years of age. In the meantime, the two companies are continuing their research into whether a three-dose regimen is more effective, per the New York Times.
The New York Times also reports that federal regulators could authorize a two-dose regimen if the data can meet the necessary standards by the end of February. Pfizer's top executives, along with government officials, have been eager to implement an emergency vaccine to children as young as six months, especially since the spread of the Omicron variant has led to a surge in infections, including children.
A vaccine for children under five years old could be a relief for many working parents who are confronted with daycare closures and other related child care challenges due to the coronavirus.
The Centers for Disease Control (CDC) considers three doses of the mRNA vaccine (a two-dose series plus a booster shot) a standard regimen for those 12 years and older. If the FDA approves the emergency two-dose regimen, children under five years old will receive their first and second doses three weeks apart. They can then receive a third dose two months later (via the New York Times).
The effects of COVID-19 on younger children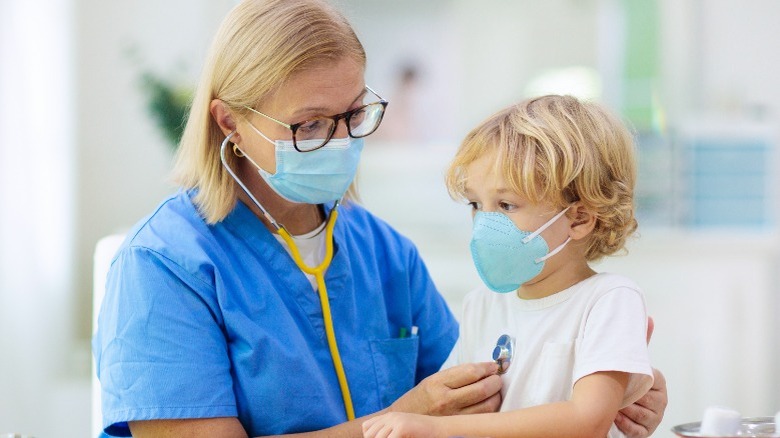 FamVeld/Shutterstock
According to the experts at the Mayo Clinic, children make up roughly "18% of all COVID-19 cases in the United States and cases are on the rise." Although most coronavirus cases are not severe and many children who are infected are asymptomatic, some children who have been infected may have breathing issues severe enough that they need to be hospitalized.
It is not always clear when young children are infected, especially if they show no symptoms (per the Mayo Clinic). The main signs to look out for are extreme fatigue, stomach issues, vomiting, chills, new headache, new nasal congestion, among others. Children with other health conditions, like diabetes and congenital heart disease, may be at an even greater risk. Unfortunately, the risk also extends to babies who have a higher risk of severe illness than older children. Frequent follow-up appointments with your baby's doctor can help ensure your baby's health during this time.