How The COVID-19 Omicron Variant Is Impacting Child Hospitalization Rates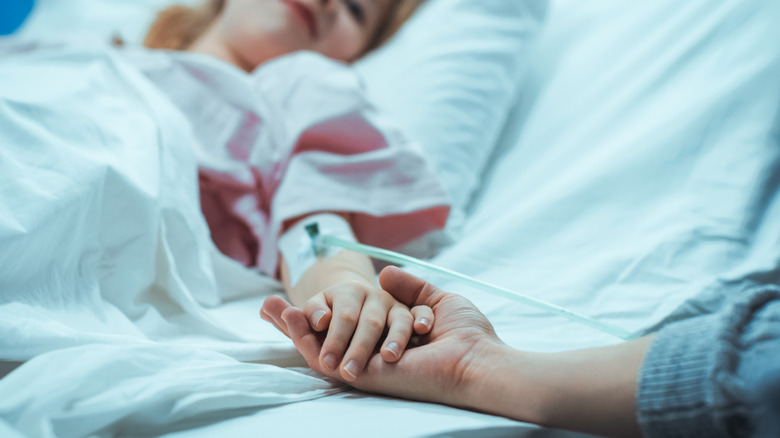 Gorodenkoff/Shutterstock
With continued nationwide vaccinations and the release of boosters, the 2021 holiday season was shaping up to be a time when separated loved ones could once again celebrate the holidays together without logging onto Zoom or starting a FaceTime call. Then in late November, South African officials raised the alarm on a newly emerged, more contagious (but possibly less severe) COVID-19 variant: Omicron. Within a few days of that alert, the first case was reported in the United States and in less than two weeks, Omicron out surpassed Delta and became the dominant viral strain, according to the World Health Organization.
In some ways reminiscent of the early 2020 days of the pandemic, New York City has once again become the canary in the coal mine for the U.S., updating the nation on what is happening in real time. While emerging data is favoring Omicron as less likely to cause severe disease to the vaccinated, it appears to be affecting one demographic at a higher than previous rate: unvaccinated children. 
Early this week, New York State health commissioner Dr. Mary Bassett updated the public during a press conference on the recent  "uptick in pediatric hospital admissions, concentrated in the New York City area, where there was an increase of about four-fold." She went on to reveal that in the cases reported in the 5 to 12 age group, none of the children were vaccinated and in the older groups, about one-quarter of kids were vaccinated.  
Vaccinations across many ages can help protect against severe disease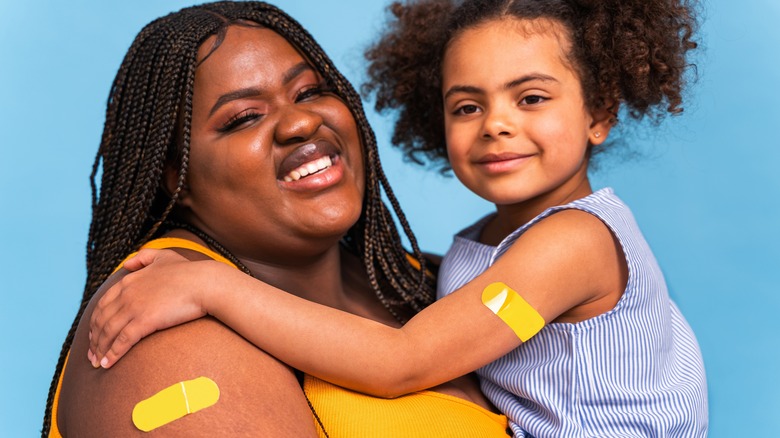 oneinchpunch/Shutterstock
The New York City trend is not a unique case — hospitals across the nation have also witnessed a climb in pediatric hospitalizations with an average 35% increase in the past week alone (via CNN). Dr. Stanely Spinner, chief medical officer and VP at Texas Children's Pediatric and Urgent Care, told CNN that while the data is showing fewer hospitalizations in infected adults, hospitalizations of children are climbing. And just as it is being observed in New York, he revealed, "I can tell you that virtually all of our kids that are hospitalized have either been unvaccinated or not fully vaccinated — maybe having received one dose but not having the second dose and not having the full protection from the vaccine."
The COVID-19 pandemic is constantly evolving and with each passing day the world is learning more and coming up with more effective treatments and prevention methods. The Centers for Disease Control and Prevention continues to recommend vaccines as the best way to prevent people of all ages from severe illness and death, and it remains the best way to protect those who cannot yet be vaccinated. Currently, the Pfizer vaccine is recommended for all people ages 5 and up.