Inside Joe Biden's Initiative To Reduce Cancer Deaths By Half In The Next 25 Years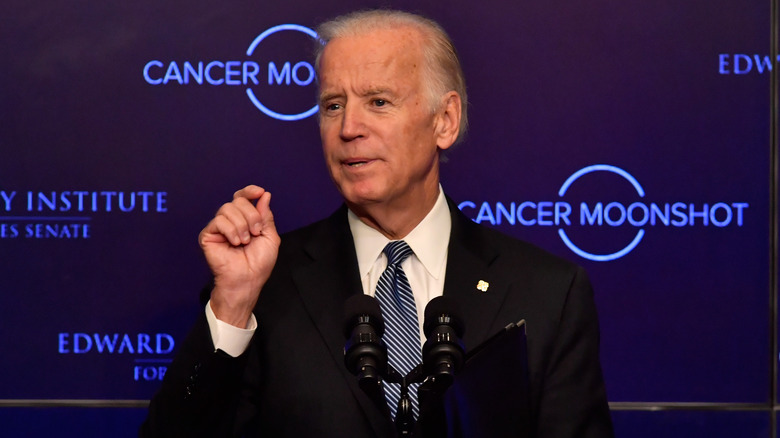 Paul Marotta/Getty Images
In 2016, the Cancer Moonshot initiative was introduced by former Vice President Joe Biden to further scientific research through collaborative efforts in the fight against cancer (via National Cancer Institute). Now, six years later, President Biden has announced new plans being launched through the initiative centering around a uniquely specific goal: to "end cancer as we know it" (via The White House). More specifically, the current administration is striving to reduce cancer-related deaths by 50%, if not more, over the course of the next 25 years.
With a focus on improving the quality of life of those affected by cancer and their loved ones, President Biden has called upon the expertise of nearly 20 federal departments in the form of a "Cancer Cabinet". Additional efforts being made by the Biden administration include expanding cancer education amongst the public, as well as promoting the accessibility of cancer screenings.
The Biden family's experience with cancer comes firsthand, including the death of Joe Biden's son, Beau, from brain cancer (via TIME). According to the White House, First Lady Jill Biden has also had several friends who were diagnosed with cancer.
Cancer rates in the United States and preventative measures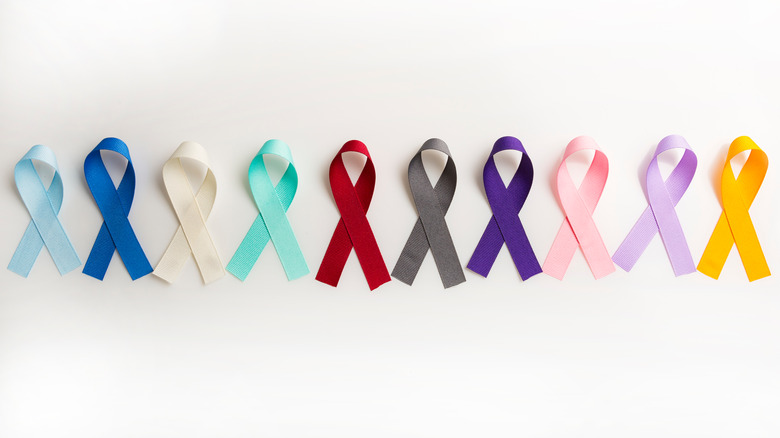 EJ Grubbs/Shutterstock
According to the American Cancer Society's 2022 estimates, 1,918,030 new cancer diagnoses and 609,360 cancer-related deaths amongst Americans are to be expected — demonstrating an increase from 2020 estimates of 1,806,590 new cancer cases and 606,520 cancer deaths (via National Cancer Institute). Additional research findings predict an estimated 350 lung cancer-specific deaths each day in 2022.
Amongst the most common of cancers are breast, prostate, lung, kidney, liver, thyroid, colon, and bladder cancers, in addition to others such as melanoma, lymphoma, and leukemia (via National Cancer Institute). According to the U.S. Centers for Disease Control and Prevention (CDC), cancer risk factors include a family medical history of cancer, alcohol and tobacco use, obesity, and HPV diagnosis.
Experts at the Mayo Clinic outline preventative measures one can take to help reduce their chances of developing cancer. These include refraining from smoking, limiting alcohol consumption, engaging in regular exercise, minimizing consumption of processed meats, wearing protective sunscreen when outside, and getting vaccinated against infections that increase one's risk for certain cancers such as HPV and Hepatitis B.