Miss America Emma Broyles On Being Diagnosed With Dermatillomania – Exclusive
Miss America Emma Broyles is making history in more ways than one. Not only is she the first Alaskan and Korean-American to be crowned, but she is also a strong advocate for all things mental health. Her candid speech ability to discuss her own experiences with grace are some of the reasons why Broyles is such a great role model for young people everywhere.
Instead of shying away from topics that others might deem uncomfortable, Broyles is speaking up. She told Health Digest she once "spent so much time kind of constructing this facade of this perfect girl who had no issues"; however, she now feels more equipped to present herself authentically. This includes being open about her journey with dermatillomania, a skin-picking condition that is closely related to OCD.
Broyles, who was diagnosed with dermatillomania in high school, plans on pursuing medical school with the intention of becoming a dermatologist. Broyles' own dermatologist was instrumental in educating her about different treatment options for dermatillomania and helped her confront her condition. Broyles said, "He was really patient with me, and he tried a bunch of different things. And then now I've had the clearest skin I've ever had in my life." She continued, saying, "And I can't believe that it's all just because of the power of medicine and the knowledge of my dermatologist."
How finding a community helped Emma Broyles cope with dermatillomania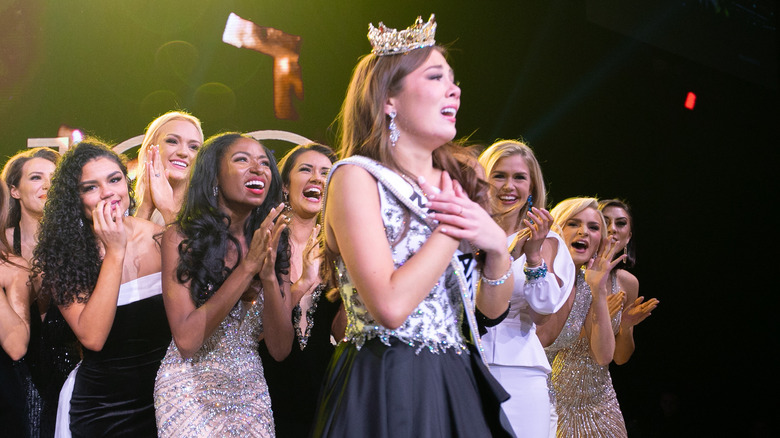 Jenn Kady
Dermatillomania is not a very well understood disorder, though Broyles said that it does often surface in conjunction with ADHD or anxiety disorders. Because of this, the conditions may fuel each other in numerous ways.
However, Broyles found community to be an integral part of her healing journey. She found others going through similar experiences on Reddit and was able to discuss tips and tricks to help manage her condition. Broyles explained that creating a barrier between her fingers and her skin was incredibly helpful in allowing her skin to heal. Many people, she said, use Vaseline on their faces to make the skin's surface too slippery to pick, while others turn to fidget toys as a distraction. Broyles personally found hydrocolloid bandages to be helpful, which helped her skin heal but also created a stronger barrier on the surface of the skin. 
Exercise is another powerful tool
Broyles also uses exercise as a tool to help her manage dermatillomania. She explained that built-up stress and the hormones associated with it can ignite in a skin-picking session. In someone with dermatillomania or another related disorder, such as trichotillomania (hair pulling), these repetitive behaviors are often used as a way to cope with anxiety (via Psychology Today). Broyles said, "When they're picking, they're reflecting on all of the stressful things that have happened in their day. And it's kind of a release in that sense." 
By incorporating exercise into her routine, however, Broyles said that she is able to release the stress and tension in a much healthier way. The release of dopamine, a feel-good hormone, in your brain after exercise helps you to feel more well-adjusted and less anxious, which decreases the urge to pick. Broyles has always loved swimming for a good dopamine release. She also enjoys following along to YouTube workout videos in her hotel rooms as she travels.