Study Reveals The Startling Number Of People That Drive While Impaired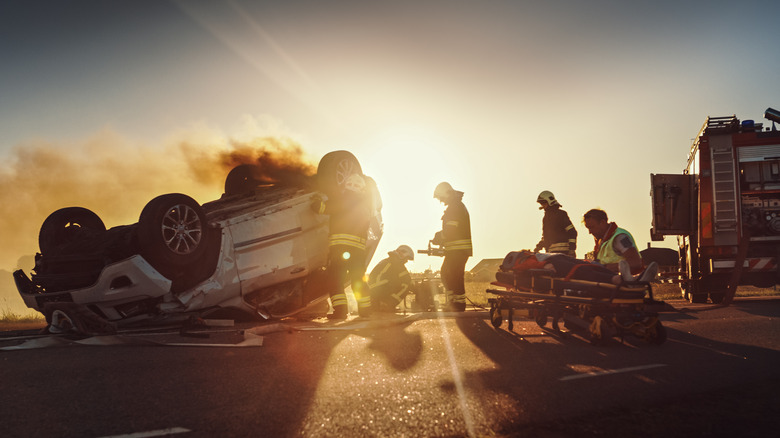 Gorodenkoff/Shutterstock
Many studies have shown that both alcohol and cannabis impair your ability to drive, and experts have warned against getting behind the wheel while under the influence as it increases the chances of accidents and death. But according to a new study conducted over the last year, that hasn't stopped over 40% of those who consume alcohol or marijuana from driving while intoxicated.
The 2022 study published in the American Journal of Preventive Medicine analyzed data from the National Survey on Drug Use and Health. The researchers found that between September 2019 and March 2020, 22% of seriously injured drivers tested positive for alcohol, and 21% tested positive for cannabis. Despite the dangers of driving while intoxicated, they found that two in five people who use these substances are also driving under the influence of them. Also, those who consistently use alcohol and cannabis together were more likely to drive under the influence.
Priscila Dib Gonçalves, the paper's first author, said in a press release that "Alcohol and cannabis are two of the most common substances involved in impaired driving and motor vehicle crashes in the U.S." (via EurekAlert).
The dangers of driving while intoxicated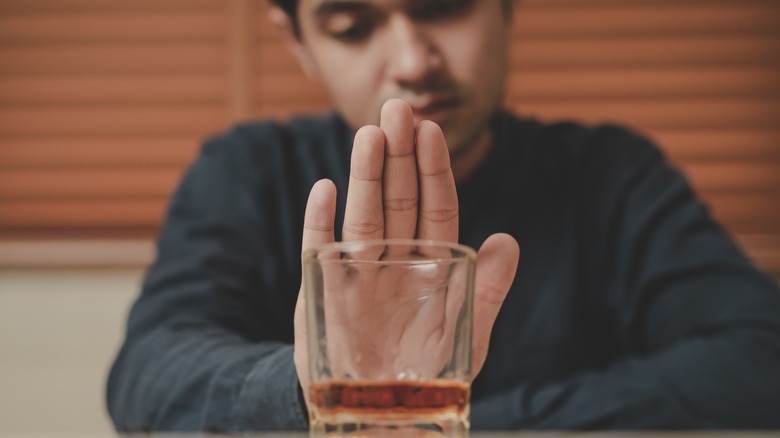 Kmpzzz/Shutterstock
According to the National Highway Traffic Safety Administration (NHTSA), 28 people die in drunk driving crashes each day in the United States, with more than 10,000 deaths associated with driving under the influence in 2019 alone. According to the NHTSA, one's blood alcohol level is directly related to the driver's level of impairment, but even those with low levels are involved in thousands of fatal crashes each year.
When it comes to cannabis, the recent wave of legalization has also brought in a steep increase in the number of people driving under the influence. According to a 2021 study published in the journal Frontiers in Psychiatry, driving under the influence of cannabis is not as well studied as driving under the influence of alcohol. Currently, there are no clear-cut public policy laws with THC levels the way there are with blood alcohol levels. According to the researchers, over 2,000 fatalities were reported in auto accidents involving drivers under the influence of marijuana in the last year, where data was available.