The CDC's Proposed Pain Medication Guidelines Have Opioid Experts Fuming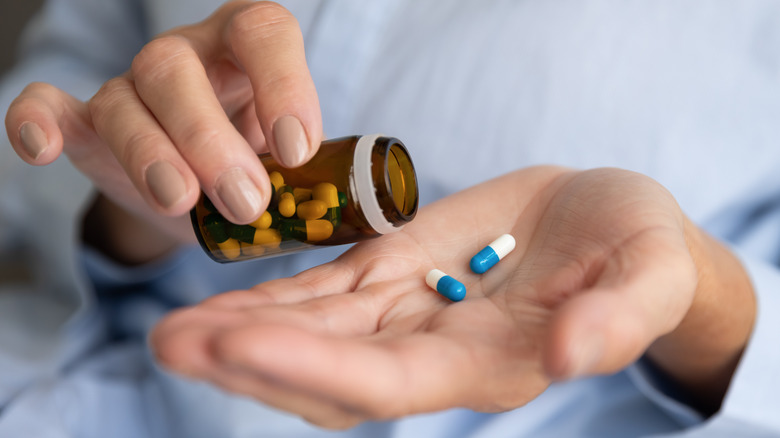 Fizkes/Shutterstock
Addiction to opioid painkillers causes tens of thousands of overdose deaths every year and has only grown worse during the pandemic, according to the American Medical Association. Now, the U.S. Centers for Disease Control and Prevention (CDC) has proposed new guidelines that would soften the restrictions on prescribing them, causing some pushback and criticism from the medical community.
The existing guidelines were implemented in 2016 in response to what has been called "America's worst drug crisis ever" (via Vox). Overdose deaths from these prescription medications actually overtook those from illicit drugs like heroin and cocaine. Those guidelines included limiting prescriptions for acute pain to only a 3-day dose and a specific recommendation against high levels of morphine treatment. Both recommendations and several others will be included in the new CDC guidelines (via the Associated Press). A 60-day public comment period will be held, and the comments will be taken into consideration before the new guidance is finalized.
What's dangerous about the CDCs new opioid guidelines?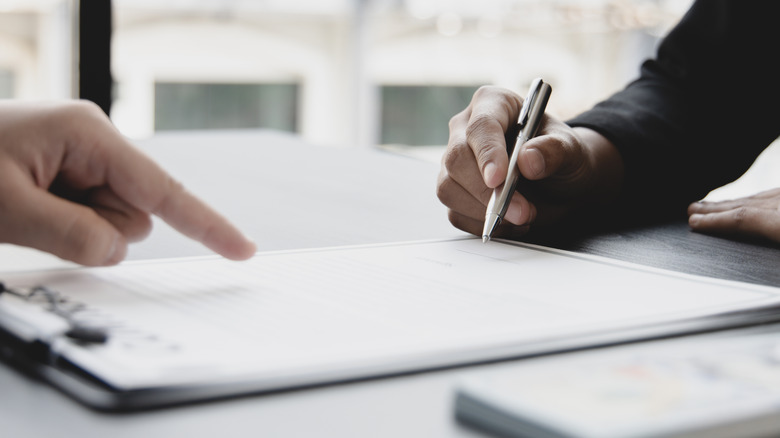 89stocker/Shutterstock
The new CDC guidelines have not been implemented yet, with the comment period slated to last through April 11, 2022. However, they have already stirred up some controversy. "There was nothing wrong with the original guidelines," Dr. Adriane Fugh-Berman of Georgetown University Medical Center told the Associated Press. Dr. Fugh-Berman added that while some pain patients have complained about not being able to get enough meds after the 2016 guidelines went into effect, some of the voices pushing for the new, softer guidelines include drug manufacturers and groups funded by them as well.
These claims are backed by a 2018 staff report from the Homeland Security & Governmental Affairs Committee. It found that the original 2016 guidelines aimed at limiting opioid prescriptions were opposed by the very pharmaceutical companies that produced them. Additionally, these companies paid out millions of dollars to advocacy groups and doctors who also opposed them. With rising addiction rates and drug overdose deaths topping 100,000 annually for the first time in history in 2021 (via CNN), loosening restrictions on access to opioids remains a contentious issue.