Purple Carrot's Andy Levitt Clears Up Misconceptions About Plant-Based Foods – Exclusive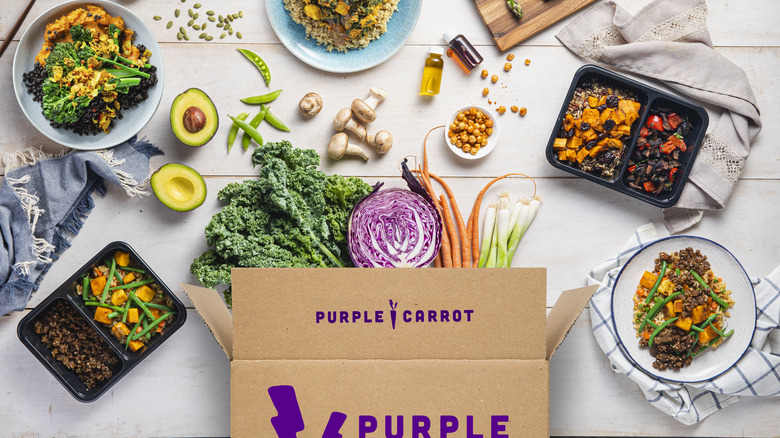 Purple Carrot
People misunderstand many things about plant-based diets, according to Andy Levitt, CEO of plant-based meal kit company Purple Carrot. During an exclusive interview with Health Digest, Levitt explained, "A common misconception is that [plant-based foods] have to be healthy or that [they're] organic. I think people create these storylines in their mind because you could eat Oreos and drink Diet Coke all day and say you're vegan and that doesn't necessarily provide any helpful benefits." 
Beyond this catch-all assumption is another false idea that plant-based foods are limiting. "I think there's a misconception that plant-based means it's just a bunch of tofu," Levitt said. In reality, a plant-based diet can be a rich feast for the palate, something even Levitt hardly appreciated a decade ago before starting the company.
"Last night I had a crumbled tempeh with buffalo sauce over quinoa with some cashew cheese — I would never have known to make that years ago," he said. "There are these dishes that our culinary team has developed that I think just blow your mind of how flavorful they are and how they just don't need to use any animal protein, any dairy, and are almost exclusively whole food," Levitt continued.
Plant-based eating is for everyone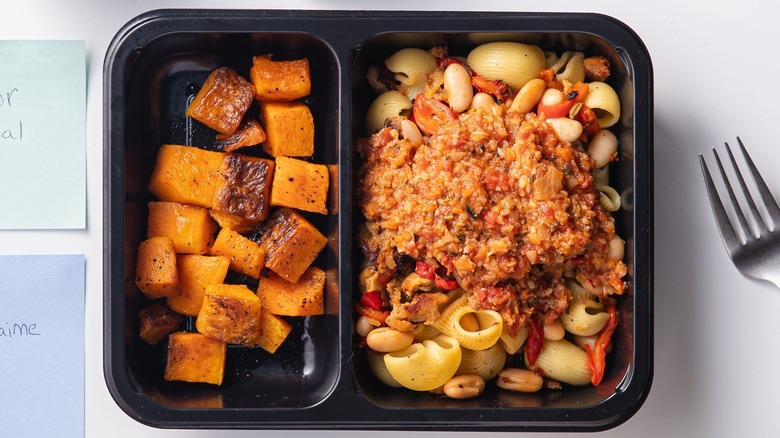 Purple Carrot
Andy Levitt worries that some people may think plant-based eating is only for a certain type of person. "I think there's a misconception that plant-based means it's just a bunch of tofu," Levitt explained. "It's eaten by people wearing Birkenstocks in Vermont covered in tattoos and that it's fringy." However, he continued, "I feel like there's been such an evolution of the plant-based nomenclature, if you will, that there's so many amazing brands that have come out over the last five years or so that have transformed the way people think. And solving a lot of those myths — they are easily debunked at this point — and people realize, okay, there's more to it than just tofu."
One of Purple Carrot's main goals is to provide an easy entry point to plant-based eating so these and other misplaced beliefs can be allayed, and also so that cooking and eating plant-based foods can be made easier and tastier. "Purple Carrot tries to help people avoid [mistakes] because we teach them how to make plant-based foods taste delicious," Levitt said.
"When I first started, I had no idea how to make plant-based foods taste good, and I thought it wasn't terribly flavorful or tasty," he admitted. Thankfully, meal kits have helped to "provide a great level of guidance and elevated sophistication for the home chef," Levitt continued.
Check out Purple Carrot's many meal kits and heat-and-serve meals.