Steven John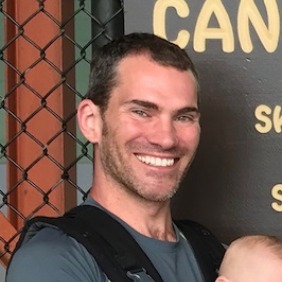 Location
Port Washington, NY
Expertise
Food, Cooking, Home
Steven specializes in writing about foods, cooking, grilling, and the like.

Steven is also a great lover of the outdoors and of exercise and fitness.

Steven also writes about travel, apparel, DIY topics, and has intervied all sorts of interesting people.
Experience
Steven John is a writer based near New York City (after 12 years in LA, four in Boston, and the first 18 just outside DC). He has more than a decade of experience writing professionally, including published novels and thousands of articles written for myriad outlets. When not writing or spending time with his wife, son, and daughter, he frequently jogs and bikes, sometimes gets in a kayak, and occasionally climbs mountains. He writes for several major outlets, and his novels can be found on his website stevenjohnbooks.com
Education
Steven has a BA in communications and filmmaking from Emerson. and 10+ years of writing professionally.