Why You Should Eat Fruit After A Workout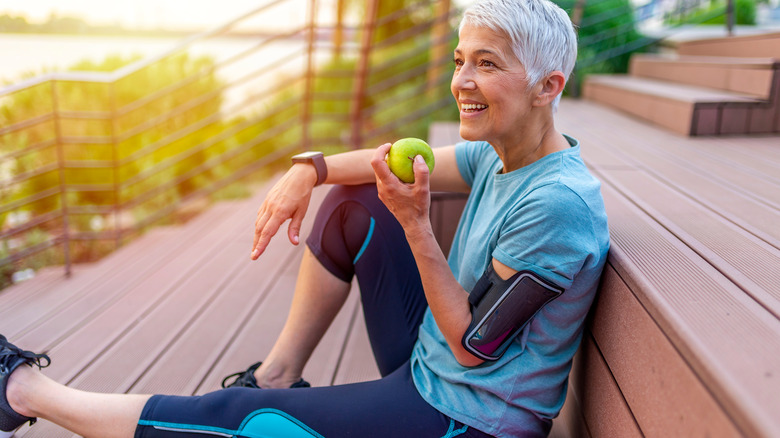 Dragana Gordic/Shutterstock
Whether you're jogging, cycling, or skiing, working out takes a toll on your body. That's why fueling up with nutritious foods after a workout is so important. It's a chance to give your body the nourishment needed to rebuild and repair so you'll be stronger than ever. "You don't need to eat a ton after your workout, but it's a mistake to avoid eating," Leslie Bonci, a registered dietitian nutritionist, told Forbes. "You want to think about fueling up while you're cooling down — that's the purpose of a post-exercise snack."
While the timing of your post-workout snack is important, with fitness experts generally recommending eating within 30-45 minutes, what you eat is just as vital. Chowing down on donuts or refined sweets doesn't cut it.
Besides draining your energy, a good workout depletes the body's stores of glycogen (the glucose stored in muscles) and fluids while breaking down some muscle protein (via Healthline). 
Fruit can be a healthy part of a post-workout snack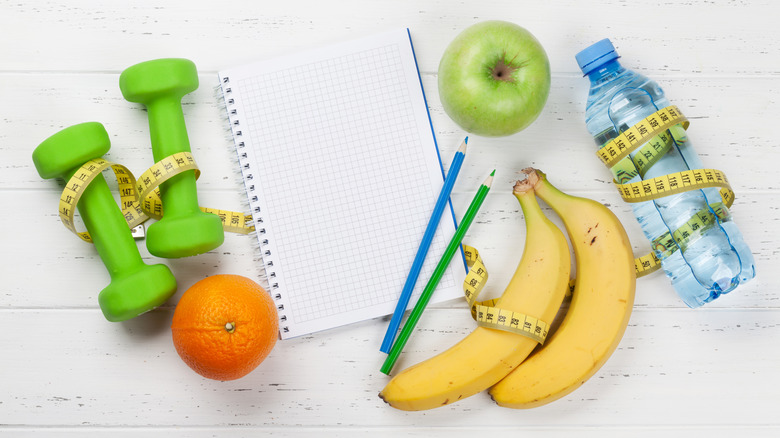 Evgeny Karandaev/Shutterstock
The ideal post-workout snack should hit each of these 3 areas: carbs (for replenishing glycogen stores), protein (to provide the amino acids necessary for muscle building and repair), and plenty of fluids (via LiveStrong).
This is where fruit can play a starring role. Fruits are carbohydrates that are generally easy to digest and are packed full of nutrients. They also have a high water content to help with hydration. "Fruits provide the necessary carbs, as well as nutrients, which are great for your body, like fiber, vitamin C, and a whole slew of other powerful vitamins, minerals, and antioxidants," dietitian Chris Mohr told Muscle & Fitness.
When combined with a nutritious protein option, the fruit and protein combo makes a perfect post-workout snack. Try Greek yogurt with berries, a hard-boiled egg with a fruit cup, or an apple with string cheese. Any of these options are a great way to quickly refuel and maximize the benefits of your workout.